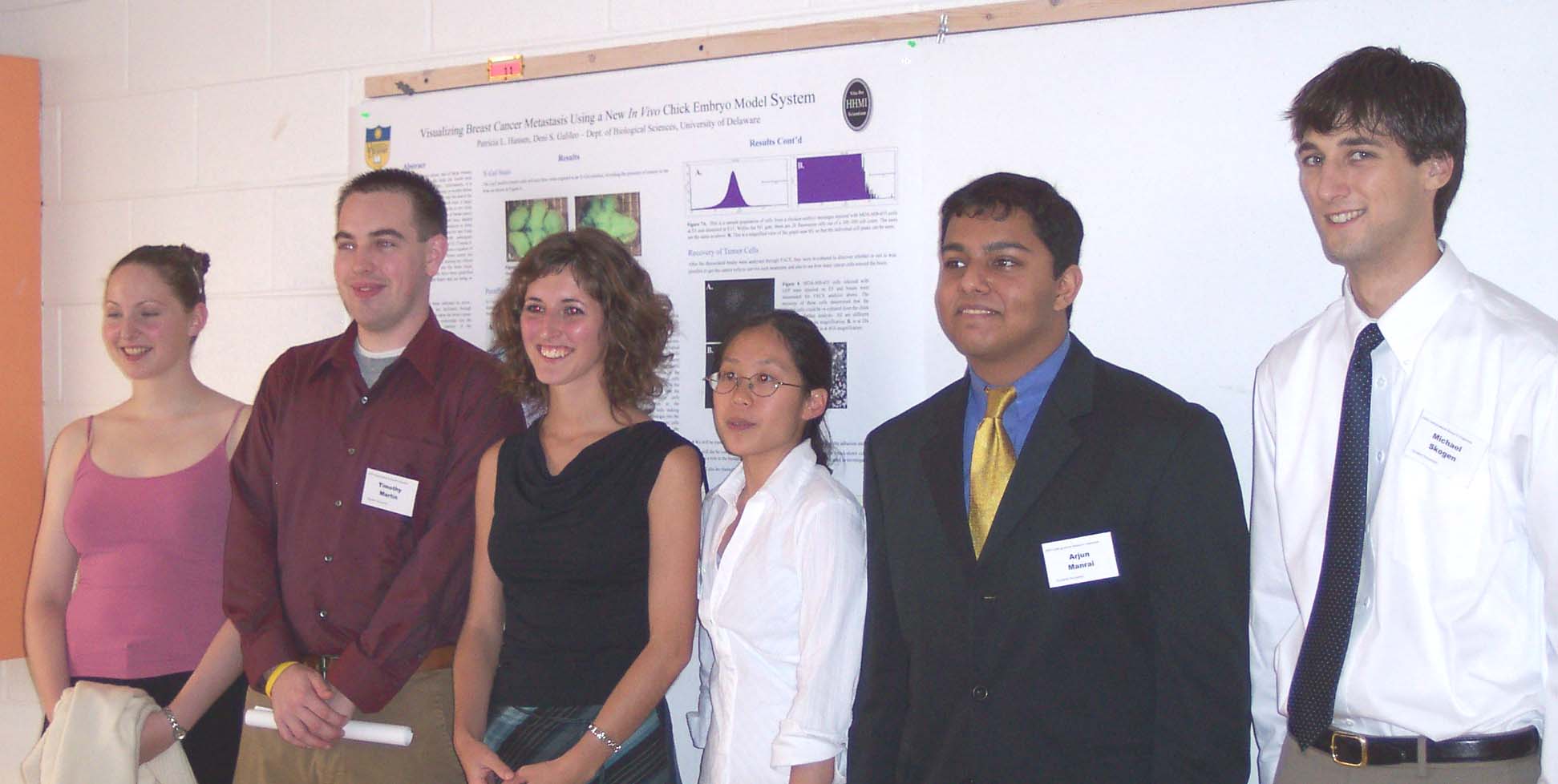 Six of the eight Students who made oral presentations
at the symposium.
(From left to right, Aggie Bielska, Timothy Martin, Adriene Richez, Arjun Manrai, and Michael Skogen. Kevin DuPrey and Becky Gable not shown.)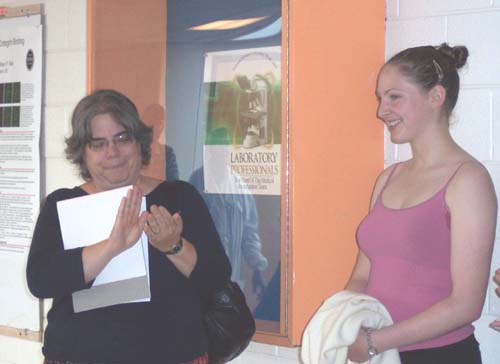 Dr. Karen Rosenberg, past present of Sigma Xi and judge, congratulates Aggie Bielska on winning this year's Sigma Xi award for the best oral presentation.