Expression of Hyalp1,
a Reproductive Hyaluronidase,
in the Testis and Extratesticular Pathway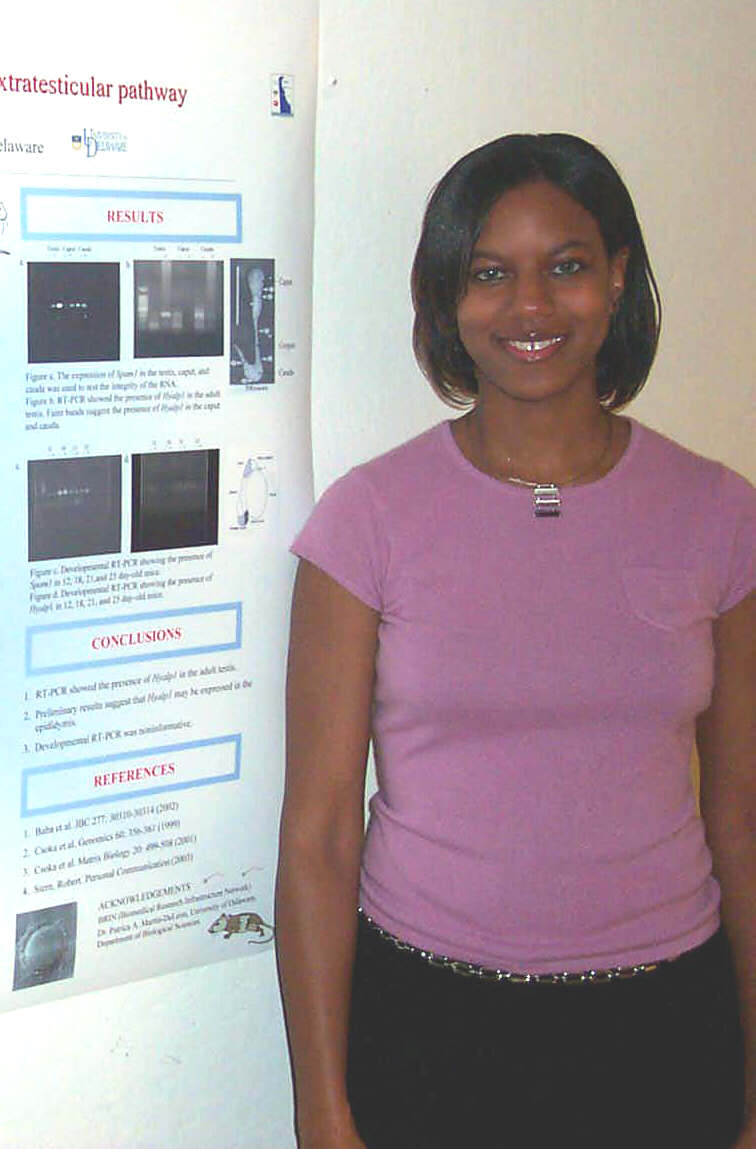 KaTonna Williams1 and Patricia A. Martin-DeLeon
1Delaware State University
and Department of Biological Sciences
HYALP1, a member of the hyaluronidase family, is an expressed psuedogene (resulting from two deletions that cause premature termination, Csoka et.al., 1999) located on human chromosome 7. The mouse homologue, Hyalp1, is a functional gene expressed in the testis along with two other closely linked hyaluronidases, Hyal5 and Spam1 (sperm adhesion molecule 1). Spam1 is widely conserved and has at least three essential roles in mammalian fertilization. However, a recent study of mice with the null mutation revealed no loss of fertility, suggesting that some of the roles attributed to Spam1 may be shared by its closely linked family members, Hyal5 and Hyalp1. The aim of this investigation was to characterize the expression of Hyalp1 in the mouse, specifically, to determine if it is present on sperm and in the epididymis, as is the case for Spam1. To determine its possible presence on sperm, a developmental RT-PCR analysis was performed using RNA from testes of 12, 18, 21, and 25 day-old mice. Caput and cauda epididymal tissues were similarly analyzed after sperm was removed. RT-PCR showed the presence of Hyalp1 in the adult testis. Attempts at the protein expression by immunohistochemistry gave inconclusive results, partly due to the ineffectiveness of the antibody. These studies are continuing. KW funded by the BRIN Program.