Chicago Blue Hens invited to Aug. 30 Donna Summer concert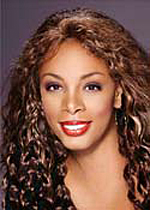 3:54 p.m., July 25, 2008--
Chicago-area Blue Hens are invited put on the glitter and take a trip down memory lane with the queen of disco, Donna Summer, at a 5 p.m. concert set for Saturday, Aug. 30, at the Ravinia in Chicago. Summer's timeless hits "Love to Love You Baby," "Bad Girls" and "Hot Stuff."
The UD alumni event will offer a relaxed, lawn party atmosphere, and those who attend are asked to bring lawn chairs and/or blankets, as well as food and beverages to share.
For more information and to r.s.v.p., contact Chris Matthews, the Chicago UD Alumni Club coordinator, by phone at (773) 301-3188 or by e-mail to [cmatthews101@yahoo.com].
Food and drink coordination will be arranged as the guest list fills. Those who plan to attend should purchase tickets for the concert at [www.ravinia.org].