SNL alumni Kevin Nealon, Jim Breuer to perform at Parents Weekend Sept. 26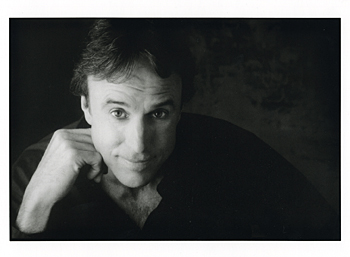 1:30 p.m., Aug. 28, 2008--Two comedians who were regulars on
Saturday Night Live
, Kevin Nealon and Jim Breuer, will headline a comedy show at 8 p.m., Friday, Sept. 26, at The Bob, as part of UD's Parents and Family Weekend.
UD students attending the show are eligible to enter a drawing for a $500 dorm room makeover by designer Angel Moser. Students must enter the contest in the Bob Carpenter Center lobby from 7-8 p.m., and the winner will be announced at the start of the show.
Tickets for the Sept. 26 show are $20 and may be purchased on the Web page for Parents and Family Weekend at [www.udel.edu/parents]. Tickets also are on sale to the general public through Ticketmaster, where a convenience charge may apply.
Nealon is known for characters such as "Mr. Subliminal" and "Franz" (of "Hans and Franz"), as well as anchoring SNL's 'Weekend Update.' His trademark wit and dry humor have resulted in Emmy nominations for writing on SNL and acting on the current Showtime series Weeds. Nealon also is the author of Yes, You're Pregnant, But What About Me?, in which he offers his hilarious and sarcastic commentary about the road to fatherhood. His extensive television credits include guest appearances on such award-winning shows as The Larry Sanders Show, Curb Your Enthusiasm and Comedy Central's Crank Yankers. Nealon made his film debut in the 1987 romantic comedy, Roxanne, with Steve Martin and has gone on to star in more than two dozen comedies, including Happy Gilmore with Adam Sandler, Anger Management with Jack Nicholson, and Daddy Day Care with Eddie Murphy.

Breuer is well-known for his SNL portrayals of "Goat Boy" and Joe Pesci, as well as his starring role in the movie Half Baked, which was named #81 in Bravo's "100 Funniest Movies." He pioneered the "heavy-metal comedy" revolution, combining his love of rock 'n' roll with comedy. Backed by a full band, Breuer continues to entertain packed crowds with his impressions. It was this act that placed him in Comedy Central's list of the "100 Greatest Stand-Ups of All Time." In 2004, Jim began his career at Sirius Satellite Radio as the host of his own show, "Breuer Unleashed," on RawDog 104.
Moser, who earned a degree in interior design from UD, has spent the last 20 years creating innovative residential and commercial spaces and is known for outstanding interiors that are both artful and functional. She was the showroom manager for Bath, Kitchen & Tile Supply Co. and was an associate interior designer with Camille Gracie, ASID, INTERIORS INC. Her designs have been featured on the Delaware Showcase Home Tour. Currently, she owns and operates her own private interior design business, Angel Moser Ltd. Interior Designs, catering to a wide range of clients.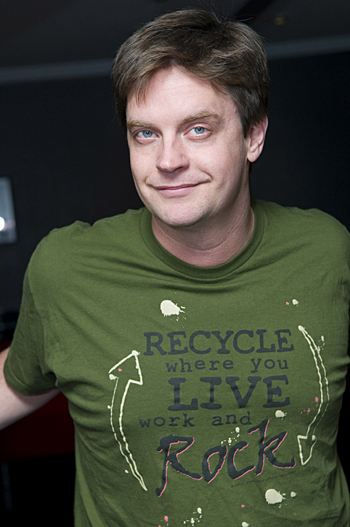 Nealon and Breuer are replacing comedian Darrell Hammond, who was originally scheduled to appear but had a scheduling conflict.
Persons who have already purchased Hammond tickets will be able to use the same tickets for the show with Nealon and Breuer. Individuals wishing a refund should send the tickets with a note asking for a refund to: Bob Carpenter Center Box Office, University of Delaware, 631 South College Ave., Newark, DE 19716.
Parents and Family Weekend, Sept. 26-28, features a variety of activities for parents and family members of UD students, including Blue Hen football, campus tours, college activities and special programs. For more details of Parents and Family Weekend, visit [www.udel.edu/parents].
Individuals with questions regarding tickets may call the box office at (302) 831-4012 or send e-mail to [UDboxoffices@udel.edu] and individuals with questions regarding the events/activities may call the Office of Alumni Relations at (302) 831-8741 or send email to [UD-Parents@udel.edu].