30 movies featured at Newark Film Festival, Sept. 4-11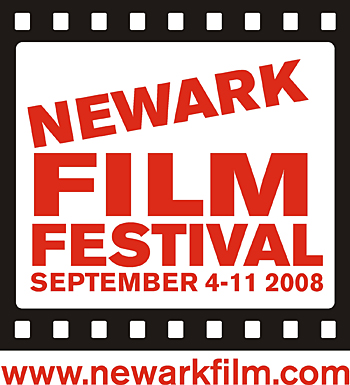 11:12 a.m., Aug. 28, 2008--Film buffs and movie fans will not want to miss the fourth annual Newark Film Festival, lasting eight days and featuring 30 films and 112 screenings of "movies that matter." The festival will run from Sept. 4-11 at Cinema Center 3 in the Newark Shopping Center and will include films by Delaware and regional independent filmmakers.
The festival is going to be "fantastic and a great community event," according to Lisa Lucas, UD director of development for special projects and festival producer.
Festival sponsors include the Courtyard Newark-University of Delaware hotel and the Downtown Newark Partnership.
Full festival passes are now on sale at the Cinema Center 3 box office. Starting Monday, Sept. 1, festival tickets and advance-purchase individual tickets will be available online at [
www.newarkfilm.com
] and beginning Thursday, Sept. 4, may be purchased at the box office.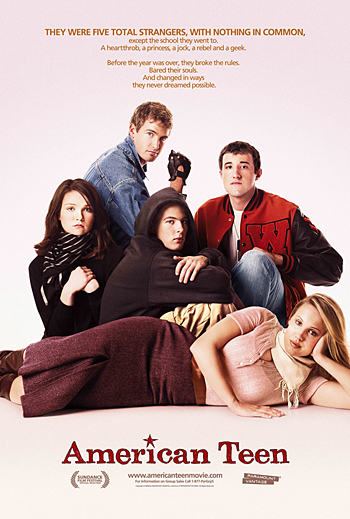 The opening night feature is the touching and hilarious Sundance Film Festival hit, American Teen, a documentary following the lives of four teenagers through their senior year of high school and how they cope as they face the future and becoming adults.
Other films include:
All Along, a feature comedy-drama film from local filmmaker Bill Page, about the fantasy life of a man in his mid-life crisis;
The Compass, a short film by Louis DeSanto of the Newark Film Festival, depicting the life of a successful businessman who has become separated from his wife and disconnected from his children;
Another Road Home, a documentary about an Israeli woman, now living in New York, who was cared for as a child by a Palestinian man and her efforts to reconnect with him as an adult;
The Animation Show 4, a new short collection of animated films from around the world;
The Art of Being Straight, a comedy-drama of a young man's search for identity;
The Band's Visit, a comedy drama about the interactions among members an Egyptian police orchestra who are stranded in a remote town in Israel and the townspeople;
Bigger, Stronger, Faster, a documentary, exploring the steroid-subculture of athletes involved in America's win-at-all-costs culture;
Brick Lane, a drama exploring the encounters of sisters, one in an arranged loveless marriage in London and the other living a carefree life in Bangladesh;
To My Great Chagrin: The Brother Theodore Documentary, a Q&A with director Jeff Sumerel with the late German-born existentialist humorist;
Chop Shop, a drama about a Latino street orphan living in Queens, N.Y., negotiating his way through an adult world.
The Counterfeiters, a drama based on a true story about the largest counterfeiting operation in history set up by the Nazi counterfeiter and the life of the chief counterfeiter;
Electile Dysfunction, a Q&A with Al Mascitti of WDEL in Wilmington, Del., who critiques of the U.S. political system;
Encounters at the End of the World, a documentary looking at the lives of the men and women living in Antarctica involved in cutting-edge science;
Girls Rock, a documentary about the Rock 'n' roll Camp for Girls as they go through a time of self-discovery and empowerment;

Gonzo: The Life of Hunter S. Thompson, a biographical documentary, narrated by Johnny Depp, about the late writer who wrote Fear and Loathing in Las Vegas and invented gonzo journalism;
Head Case, a raw and sadistic film of the home movies of Delaware serial killers, Wayne and Andrea Montgomery (for mature audiences only);
Kenny, a comedy-mockumentary, an Australian award-winning film for best feature, best actor and best screen play bout an ordinary man whose job is delivering porta-loos;
Leaf, a semi-biographical account of the short NFL career of quarterback Ryan Leaf based on a Q&A with filmmaker, Tim Carr;
The Legend of God's Gun, a spaghetti western, pitting a gun-slinging preacher and outlaw El Sobero and his band of bad bandits, with the Bounty Hunter added to the mix;
My Brother is an Only Child, an Italian comedy crime drama with English subtitles, about two very different brothers, one a seminarian and the other a union leader who meet Francesca;
No Denying, a Holocaust documentary, interviews with Delawareans who were eyewitnesses to the events of the Holocaust, including genocide;

Double feature--The Red Balloon and White Mane. The Red Balloon was the winner of the Palme d'Or at Cannes and the Academy Award for Best Original Screen Play, depicting the adventures of a young boy and his magical balloon in Paris. White Mane, winner of the Cannes Grand Prix for short film, the story of a young French fisherman and a wild horse in the Camargue region of Provence;
Taxi to the Dark Side, winner of the Oscar for documentary feature, an investigation into the abuse of power by the Bush administration, examining the death of an Afghan taxi driver;
Tell No One, a French thriller, involving a doctor whose wife was murdered but seemingly is alive after eight years;
The Visitor, a drama about a depressed older man finds new interest in life through a friendship with a young foreign couple who have mistakenly moved into his apartment through a real estate scam;
The Wackness, a comedy on the relationship between a teenage pot dealer and a confused psychiatrist in New York City
When Did You Last See Your Father, a biographical drama of the memoir of a doctor who travels to Yorkshire to visit his father who is terminally ill with cancer; and
Young at Heart, a documentary featuring a New England senior citizens chorus that has delighted audiences everywhere, as they begin to rehearse their new show.
For more information, go to [
www.newarkfilm.com
].
Article by Sue Moncure