D.C.-area Blue Hens gather Sept. 24 at the Old Ebbitt Grill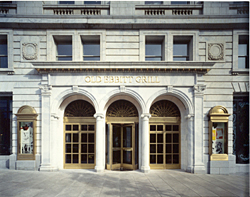 4:09 p.m., Aug. 29, 2008--Blue Hen alums and friends from the Washington, D.C., area are invited to get together from 6:30-9 p.m., Wednesday, Sept. 24, at the Old Ebbitt Grill, 675 15th St. Northwest.
A Washington landmark and the favorite of Presidents Grant, Cleveland, Harding and Theodore Roosevelt, the grill is a well-known meeting place for today's Washingtonians.
Click here to register.