Walk MS at UD slated for April 20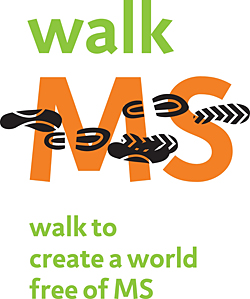 9:52 a.m., March 13, 2008--The annual fundraiser, Walk MS: AIG University of Delaware 2008, will take place at 9 a.m., Sunday, April 20. The walkers will follow an easily accessible route through Newark, Del., beginning at UD's Perkins Student Center and finishing with a stroll along The Green. Organizers at the Delaware Chapter of the National MS Society expect to attract 400 walkers to the event.
"We are excited about developing new teams of walkers as well as growing existing teams," says Guylaine Thomas, Walk MS coordinator, "because we need to build a strong base of teams to raise enough funds to support the cost of programs and services needed by more than 1,350 Delawareans living with Multiple Sclerosis."
"All teams," Thomas notes, "consisting of four or more walkers are eligible for team photos, trophies, and top-quality Walk MS apparel. We have some fun festivities planned, too, like balloon sculpting and face painting. I can guarantee that everyone will have fun while helping a worthy cause."
Sponsored by AIG and presented by POT-NETS Communities, the event organizers hope to raise $350,000 during the 2008 Walk MS season. Advance registration is recommended. For more information, call (302) 655-5610, or visit [www.msdelaware.org].