Sakai@UD released to faculty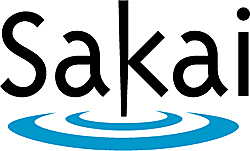 2:15 p.m., June 6, 2008--The University of Delaware has released the Sakai learning management system (LMS) to UD faculty.
"We are in the process of introducing as many faculty as possible to the new LMS," said Leila Lyons, director, IT-User Services. "We've focused on Sakai at this year's Summer Faculty Institute, visited about a dozen faculty meetings and have set up a Web site that allows faculty to follow our progress and sign up for training."
Like many other universities, UD is phasing in Sakai as a replacement for WebCT. Sakai, "built by educators for educators," includes the functionality of an LMS and adds new tools that enable faculty to engage their students.
Over the past year, about 15 faculty members, most members of a University-wide LMS committee, have run their classes on Sakai as a pilot.
During this week's Summer Faculty Institute, more than 100 UD faculty members attended the opening plenary session--"Selecting Sakai Tools Based on How People Learn" by Fred Hofstetter, professor of education--which was followed by a panel of faculty members who discussed their experiences piloting Sakai.
Thirty faculty members, who competed for slots in this year's Summer Faculty Institute, have attended hands-on sessions this week, focusing on specific Sakai tools, including ones not contained in previous LMS software: wikis, podcasts and blogs.
"We strongly encourage our current WebCT faculty to migrate to Sakai@UD as soon as they can--ideally by the start of the spring 2009 semester," Lyons said.
To encourage faculty to move their classes to Sakai@UD, IT staff have made presentations and entertained questions from several groups of UD faculty members. "We've demonstrated Sakai@UD to over 160 faculty members in a variety of departments," Lyons said.
So far, demonstrations of Sakai@UD have been made to faculty from the following departments:
Business administration;
Finance;
Accounting;
College of Agriculture and Natural Resources, including 27 faculty from animal and food sciences;
Communication;
Psychology;
Nursing;
Nutrition and dietetics;
College of Human Services, Education, and Public Policy's Community of Practice group; and
UD Online.
"We're looking forward to continuing to introduce faculty to Sakai@UD over the summer," said Janet de Vry, manager, IT-User Services. "We're developing online training modules, planning workshops and meeting with individual faculty members."
Beginning June 10, IT will offer training to faculty who wish to move to Sakai@UD for the fall 2008 semester. All UD faculty members are invited to register for the training session "Basics of Sakai@UD." Visit the IT Professional Development Calendar [www.present.udel.edu/calendar] and register for the session that fits your schedule.
Faculty who have never used WebCT are also welcome to sign up to attend these courses. Currently you must be listed in UDSIS as teaching a fall course if you want to create a Sakai@UD course.
De Vry urged faculty to visit UD's LMS site [www.udel.edu/udlms] to request a Sakai@UD demonstration or customized training for a department, to view the latest news about Sakai@UD, for access to training materials and to sign up for Sakai@UD workshops.
"One of the most valuable areas of the LMS site is a series of 'Faculty Examples,' linked from the main LMS page," de Vry said. At this Web site, faculty can see examples of how Sakai was used in:
ANSC111, Animal Science Lab, Laboratory Coordinator Dan Severson, Animal and Food Sciences;
MATH241, Analytic Geometry and Calculus A, Associate Professor Louis Rossi, Mathematical Sciences; and
EDUC639/EDUC885, Web Design, Professor Fred Hofstetter, Education.
For more information: