Glad to go, but sorry to leave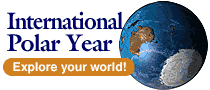 11:30 a.m., Dec. 11, 2007--
Editor's note:
Over the next few weeks, with support from the National Science Foundation, a team of University of Delaware researchers will be at work in one of the iciest, coldest, most austere places on the planet: South Pole, Antarctica. Currently stationed at the South Pole are UD researchers Thomas Gaisser, Stoyan Stoyanov, and James Roth of UD's Bartol Research Institute, who are working on the IceCube neutrino telescope.
Their Antarctic blogs will appear on UDaily and on the Wilmington News Journal's Delaware Online Web site through a partnership between UD and the newspaper.
The routine for leaving South Pole calls for checked baggage to be packed and available for collection in the hallway of the station at 7:30 p.m. the day before scheduled departure. This year, everything went according to schedule, which is not always the case.
Monday, December 10, was my departure day. I joined the morning planning meeting as usual. We discussed how to accomplish the ambitious schedule of filling the remaining 20 IceTop tanks in the week before James and Stoyan both leave.
Drilling the second deep hole of the season is just starting, so deployment of detectors in the deep ice will not happen again for a couple of days. This freed several people to help with IceTop. We decided on two crews, one for filling tanks and one for opening the four tanks that were filled on Saturday. James and Stoyan went to fill tanks. I went with the tank opening crew to show them how to put up sunshades on the tanks and open them so the water can begin to freeze. It will take about 40 days to freeze these tanks.
On the way out to the work site I heard the announcement that the passenger flight took off from McMurdo with expected arrival time at South Pole of 11:30. At ten I came back to pack my carry-on bag, strip the bed, and clean my room. After good-byes to my IceCube colleagues, I boarded the LC-130 Hercules for the three-hour flight to McMurdo. I was glad to go, but sorry to leave.
Terry Hannaford, the cargo manager for IceCube, was on the same flight. After supper in McMurdo, we reported for "bag drag" to check in for our flight to Christchurch the next day.
We are scheduled to fly this afternoon (December 11) with about 50 others on a C-17 cargo jet to Christchurch, New Zealand.
-- Tom Gaisser, UD Research Team Leader