Film adaptation issues subject of prof's new book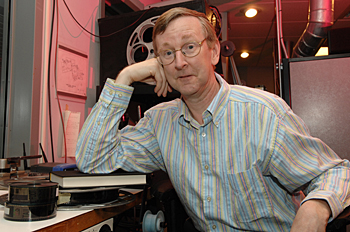 2:32 p.m., Aug. 2, 2007--People who go to see to films based on bestsellers, literary classics or pop culture favorites such as comic books and video games often come away from the viewing experience with strong opinions as to whether or not the film was faithful to its original source.
Viewers also have their opinions as to whether or not the director left too much out of the film or took the original story in an entirely different direction from that intended by the author or expected by the reader.
These and other concerns about the adaptations of literary and nonliterary sources to the big screen are among the issues explored by Tom Leitch, UD professor of English, in his latest book, Film Adaptation and Its Discontents: From Gone with the Wind to The Passion of the Christ.
"People often say that the movie was much different from the story on which it was based," Leitch said. "The fact is that many moviegoers do not understand the problems involved in making a movie out of a book or any other work of literature."
Such issues surrounding adaptations have confronted filmmakers from the outset, when producers and directors of silent short films looked to borrow the sense of seriousness found in literary works, Leitch said.
"The people who made silent films, which ranged from 12-25 minutes in length, wanted to make these films feel big and important," Leitch said. "The producers wanted to make movies based on novels, so that even short film versions of the original works would raise questions and generate discussions."
One genre of filmmaking that can serve as a lightning rod for criticism from viewers of many religious persuasions is the adaptation of sacred works, including the Gospels, into films such as The Passion of the Christ.
In a chapter titled "The Word Made Film," Leitch describes the controversy surrounding Mel Gibson's 2004 film. He also discusses the relationship between inspiration and mass entertainment, and what it really means when someone strives to make a film that is literally faithful to the Gospels.
"These are some of the questions that do not usually get raised about making a movie from the Bible," Leitch said. "The purpose of the Gospels is to get you to become a Christian, while movies primarily provide entertainment. A movie about the Gospels is not designed to change a person's religious beliefs."
While films with biblical themes seem almost certain to generate controversy, the issues of faithfulness to source material also arises in the creation of films based on best sellers like Margaret Mitchell's Gone With The Wind.
Leitch notes in chapter six, "Exceptional Fidelity," that Gone with the Wind producer David O. Selznick commanded costume designer Walter Plunkett, "Do not vary anything from the book. The book is law; the book is the Bible."
Oftentimes, Leitch said, filmmakers will create films based on an idea of what a character might be like, rather than presenting a literal transcription of the books in which the characters first appeared.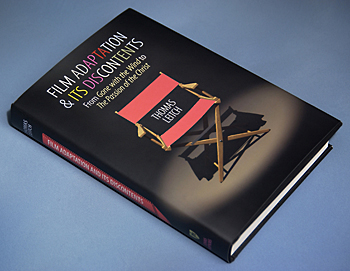 "I think about films about Sherlock Holmes and Nancy Drew," Leitch said. "They are based on a generalized idea of what the characters should look like and how they should act."
Adaptations also pose a problem for makers of films based on nonliterary sources, such as comic books and video games, Leitch said.
"Comic books are visual, yet sometimes the characters in the film do not look like the ones in the comic books," Leitch said. "This often happens when you make adaptations from visuals."
While fans might not always endorse the results of adaptation of their favorite characters from comic books or video games to the silver screen, these sources are becoming increasing popular among Hollywood movie makers, Leitch notes in a chapter titled "Postliterary Adaptation."
"Recent figures in 'Literary Hollywood,'" the Hollywood Reporter's monthly summary of script, book and pitch sales for film and television development, "show that novels consistently account for less than 15 percent of such sales," Leitch said.
Whatever the source material or a film, Leitch said that it is important for students to consider film adaptation issues because reading and writing about the subject helps students to think more actively and analytically.
"You want students to look for things that they may have just taken for granted," Leitch said. "Talking about film adaptations and the issues they raise is the perfect way to do this."
Leitch, who earned a doctorate in English at Yale University, where he taught for several years, has directed the film studies program at UD since 1983, teaching undergraduate courses in American film and graduate courses in literary and cultural theory. A past president of the Literature/Film Association, Leitch is a senior editor for Kirkus Reviews, where he has reviewed mystery and suspense novels since 1989. He also has published articles on Charles Dickens, Henry James and Donald Barthelme and on Hollywood genres from musicals to whodunits to slasher films.
Books by Leitch include What Stories Are: Narrative Theory and Interpretation (1986); Find the Director and Other Hitchcock Games (1991); Lionel Trilling: An Annotated Bibliography (1992); The Encyclopedia of Alfred Hitchcock (2002); Crime Films (2002); and Perry Mason (2005).
Article by Jerry Rhodes
Photo by Kathy F. Atkinson