Hotel takes top honors for guest satisfaction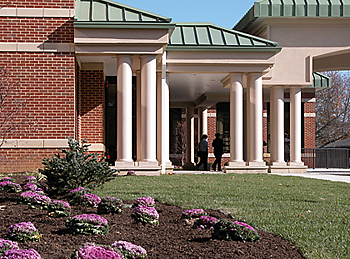 2:44 p.m., April 26, 2007--
The Courtyard Newark-University of Delaware
hotel's guest satisfaction survey score for 2006 was 92.7 percent, earning it a Platinum Award from Marriott Guest Services. Only 15 other of the 775 hotels in the Marriott brand group won the award by achieving guest-service scores over 90.0.
"The score is based on direct feedback from guests at the hotel and is representative of the high level of service provided by every member of the hotel team," Bill Sullivan, managing director of the hotel, said. "In 2005, the hotel received the Silver Award for a guest-service score of 89.6 for the calendar year, so we are pleased to continue our improvement in guest service results."
Sullivan said the hotel, which is the teaching hotel for the Department of Hotel, Restaurant and Institutional Management at UD, is proud to serve as an example for students in the department.