UDaily is produced by the Office of Public Relations
The Academy Building
105 East Main St.
Newark, DE 19716-2701
(302) 831-2791

Medical tourism growing worldwide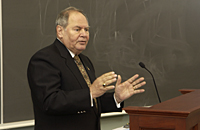 Futurist Marvin Cetron, founder and president of Forecasting International, serves on the advisory board of UD's Department of Hotel, Restaurant and Institutional Management.

11:34 a.m., July 25, 2005--Falling ill while abroad seems like the worst sort of traveling nightmare. Yet, for growing numbers of travelers, the lure of combining affordable medical care with attentive room service is a chief draw for packing a suitcase and boarding a plane.

Here, UDaily previews excerpts from an article by Frederick J. DeMicco, ARAMARK Chair in Hotel, Restaurant and Institutional Management and department chairperson, and Marvin Cetron, founder and president of Forecasting International, on the growing trend of medical tourism. In Q&A format, both experts share abridged portions of their views from an article soon to be published in the FIU (Florida International University) Hospitality Review.

DeMicco and Cetron, along with Owen Davies, a consultant for Forecasting International, also have coauthored a recently published book on tourism trends titled, Hospitality 2010: The Future of Hospitality and Travel.

Medical tourists have good cause to seek out care beyond the United States for many reasons. In some regions of the world, state-of-the-art medical facilities are hard to come by, if they exist at all; in other countries, the public health-care system is so overburdened that it can take years to get needed care. In Britain and Canada, for instance, the waiting period for a hip replacement can be a year or more, while in Bangkok or Bangalore, a patient can be in the operating room the morning after getting off a plane.

For many medical tourists, though, the real attraction is price. The cost of surgery in India, Thailand or South Africa can be one-tenth of what it is in the United States or Western Europe, and sometimes even less. A heart-valve replacement that would cost $200,000 or more in the U.S., for example, goes for $10,000 in India--and that includes round-trip airfare and a brief vacation package. Similarly, a metal-free dental bridge worth $5,500 in the U.S. costs $500 in India, a knee replacement in Thailand with six days of physical therapy costs about one-fifth of what it would in the States, and Lasik eye surgery worth $3,700 in the U.S. is available in many other countries for only $730. Cosmetic surgery savings are even greater: A full facelift that would cost $20,000 in the U.S. runs about $1,250 in South Africa.

The savings sound very attractive, but a good new hip and a nice new face don't seem like the sort of things anyone would want to bargain with. How does the balance of savings versus risk pay off in terms of success rates?

Inferior medical care would not be worth having at any price, and some skeptics warn that Third World surgery cannot possibly be as good as that available in the United States. In fact, there have been cases of botched plastic surgery, particularly from Mexican clinics in the days before anyone figured out what a gold mine cheap, high-quality care could be for the developing countries.

Yet, the hospitals and clinics that cater to the tourist market often are among the best in the world, and many are staffed by physicians trained at major medical centers in the United States and Europe.

Bangkok's Bumrundgrad hospital has more than 200 surgeons who are board-certified in the United States, and one of Singapore's major hospitals is a branch of the prestigious Johns Hopkins University in Baltimore. In a field where experience is as important as technology, Escorts Heart Institute and Research Center in Delhi and Faridabad, India, performs nearly 15,000 heart operations every year, and the death rate among patients during surgery is only 0.8 percent--less than half that of most major hospitals in the United States.

In some countries, clinics are backed by sophisticated research infrastructures as well. India is among the world's leading countries for biotechnology research, while both India and South Korea are pushing ahead with stem cell research at a level approached only in Britain. In many foreign clinics, too, the doctors are supported by more registered nurses per patient than in any Western facility, and some clinics provide single-patient rooms that resemble guestrooms in four-star hotels, with a nurse dedicated to each patient 24 hours a day.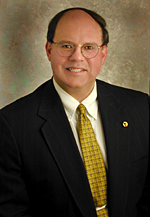 Frederick J. DeMicco, ARAMARK Chair in Hotel, Restaurant and Institutional Management and department chairperson

Add to this the fact that some clinics assign patients a personal assistant for the posthospital recovery period and throw in a vacation incentive as well, and the deal gets even more attractive. Additionally, many Asian airlines offer frequent-flyer miles to ease the cost of returning for follow-up visits.

How is the medical tourism trend being tracked and what trends, if any, do gathered statistics show?

Ten years ago, medical tourism was hardly large enough to be noticed. Today, more than 250,000 patients per year visit Singapore alone--nearly half of them from the Middle East. This year, approximately half a million foreign patients will travel to India for medical care, whereas in 2002, the number was only 150,000.

In monetary terms, experts estimate that medical tourism could bring India as much as $2.2 billion per year by 2012. Argentina, Costa Rica, Cuba, Jamaica, South Africa, Jordan, Malaysia, Hungary, Latvia and Estonia all have broken into this lucrative market as well, or are trying to do so, and more countries join the list every year.

What sort of trends in medical tourism do you foresee in the near future?

Some important trends guarantee that the market for medical tourism will continue to expand in the years ahead. By 2015, the health of the vast Baby Boom generation will have begun its slow, final decline, and, with more than 220 million Boomers in the United States, Canada, Europe, Australia and New Zealand, this represents a significant market for inexpensive, high-quality medical care.

Medical tourism will be particularly attractive in the United States, where an estimated 43 million people are without health insurance and 120 million without dental coverage--numbers that are both likely to grow. Patients in Britain, Canada and other countries with long waiting lists for major surgery will be just as eager to take advantage of foreign health-care options.

Which countries are significant leaders in the medical tourism industry?

Major centers for medical tourism are Bangkok and Phuket, with six medical facilities in Bangkok boasting hospital accreditation from the United States.

As in most tourist-oriented medical communities, the major attractions are cosmetic surgery and dental treatments. However, eye surgery, kidney dialysis and organ transplantation also are among the most common procedures sought by medical vacationers in Thailand.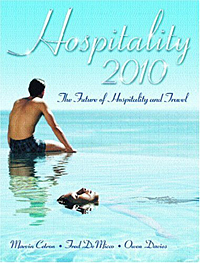 Cetron and DeMicco, along with Owen Davies, a consultant for Forecasting International, coauthored the recently published 'Hospitality 2010: The Future of Hospitality and Travel.'

For a few patients, Phuket has another attraction as well: Bangkok Phuket Hospital is the premier place to go for sex-change surgery. In fact, that is one of the top 10 procedures for which patients visit Thailand.

India is a relative newcomer to medical tourism, but is quickly catching up with Thailand, and recent estimates indicate that the number of foreign patients is growing there by 30 percent each year.

Looking ahead, are there any medical technologies or procedures in which particular countries excel?

India has top-notch centers for open-heart surgery, pediatric heart surgery, hip and knee replacement, cosmetic surgery, dentistry, bone marrow transplants and cancer therapy, and virtually all of India's clinics are equipped with the latest electronic and medical diagnostic equipment.

Unlike many of its competitors in medical tourism, India also has the technological sophistication and infrastructure to maintain its market niche, and Indian pharmaceuticals meet the stringent requirements of the U.S. Food and Drug Administration. Additionally, India's quality of care is up to American standards, and some Indian medical centers even provide services that are uncommon elsewhere. For example, hip surgery patients in India can opt for a hip-resurfacing procedure, in which damaged bone is scraped away and replaced with chrome alloy--an operation that costs less and causes less post-operative trauma than the traditional replacement procedure performed in the U.S.

For North American patients, Costa Rica is the chosen destination for inexpensive, high-quality medical care without a trans-Pacific flight, and it is the particular mecca for westerners seeking plastic surgery.

South Africa also draws many cosmetic surgery patients, especially from Europe, and many South African clinics offer packages that include personal assistants, visits with trained therapists, trips to top beauty salons, post-operative care in luxury hotels and safaris or other vacation incentives. Because the South African rand has such a long-standing low rate on the foreign-exchange market, medical tourism packages there tend to be perpetual bargains as well.

Additionally, Argentina ranks high for plastic surgery, and Hungary draws large numbers of patients from Western Europe and the U.S. for high-quality cosmetic and dental procedures that cost half of what they would in Germany and America.

Lastly, Dubai--a destination already known as a luxury vacation paradise--is scheduled to open the Dubai Healthcare City by 2010. Situated on the Red Sea, this clinic will be the largest international medical center between Europe and Southeast Asia. Slated to include a new branch of the Harvard Medical School, it also may be the most prestigious foreign clinic on the horizon.

Article by Becca Hutchinson
Photos by Kathy F. Atkinson and Jack Buxbaum
E-mail this article
To learn how to subscribe to UDaily, click here.