10:30 a.m., Oct. 28, 2002--How safe is Halloween candy?

"Very safe—no child has ever died or been seriously injured by contaminated Halloween treats," according to Joel Best, chairperson of sociology at the University of Delaware, who has made a study of the subject.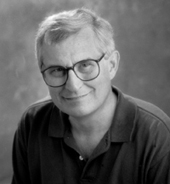 Joel Best, chairperson of the UD sociology department
"Since 1983, I have followed stories about contaminated Halloween treats in The New York Times, The Los Angeles Times and The Chicago Tribune going back to 1958, and every time a case has been reported, the cause of death or injury has turned out to be something other than Halloween candy."
For example, Best cited one case where a child got into his uncle's supply of heroin and another where a father took a life insurance policy out on his son, poisoned him and attempted to blame his death on Halloween candy. Other stories, like the pin in the candy bar or razor blade in the apple are hoaxes, many done by children themselves. The candy industry supported a study in the 1980s that showed the same results, he said.
"Tainted Halloween candy is a contemporary legend, spread by word of mouth, with little to support it," Best said. "But, if parents want to take precautions and accompany their children trick or treating that's a good idea."
Best, whose research involves social problems and deviance, came to UD in 1999. He is a graduate of the University of Minnesota and has a doctorate from the University of California in Berkeley.
Article by Sue Moncure
Photo by Kathy Flickinger