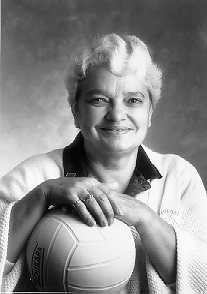 UpDate - Vol. 15, No. 10, Page 12
November 2, 1995
Coach Viera nets 600+ wins

Volleyball coach Barbara Viera celebrated her 600th career win as the Blue Hens took on Hofstra Oct. 5. Only seven other Division I women's volleyball coaches have achieved this distinction.

Nearly three weeks later, Viera marked her 600th Delaware win when the team defeated Lafayette. Viera joined the UD coaching staff 23 years ago, coming from Springfield College. Currently, Viera's overall total of wins is 607.