University of Delaware
Volleyball

---
Current Happenings of the UD Volleyball Team
Athletics Home Page
New Recruits
1997 Schedule and Results
1998 Tentative Schedule
Fan Information
Delaware Volleyball Team 1997 Roster
1997 Blue Hens Volleyball Pictures
Delaware Volleyball Records
Kaepa Gold Medal Volleyball Clinic
Camp Information
Information Updated Weekly!!
---
America East Conference Information
America East Home Page
America East Volleyball
---
Background of the UD Volleyball Team
The University of Delaware Volleyball Team has been in existence for 25 years with the first Varsity Team competing in 1972.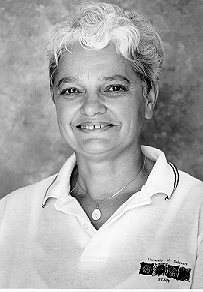 During this time only two head coaches have headed up the program. Susana Occhi was the first coach and coached for one year. Barbara L. Viera has been the coach since 1973. The program has been very successful over the years accumulating an overall record of 655-393 for a winning percentage of .625. The team has only been below .500 in three of its 25 years. The team has had a fine tradition of overall competitiveness among the best teams on the East Coast.
The University of Delaware is a member of the America East Conference. In addition to Delaware, the following conference schools have volleyball teams: Drexel, Hartford, Hofstra, New Hampshire, Northeastern, Towson, and Vermont. The America East Conference now has a automatic bid to the NCAA Tournament and is no longer involved in the NIVC.
Delaware began granting scholarship aid to its players during the 1992 season. Since that time its ability to attract top players has become even stronger than in the past. Delaware is a excellent academic institution and has always attracted top-notch scholars.
In the last five years Delaware has been Regular Season Champion, Conference Champion, or Conference Runner-Up. These five years have been very positive ones for the team. Entering the 1997 Season, Coach Viera is very optimistic that these successes will continue. The team loses three outstanding seniors from its 1996 squad but has excellent talent returning. The team invites you to come and join the excitement at any scheduled match.
---
Information about UD and Athletics
Below is additional information about the University of Delaware and the UD Volleyball team.
---
Internet Volleyball Resources
USA Today's NCAA Volleyball
Volleyball Worldwide
WWW Women's Sports Page
Yahoo's Volleyball Page
For Coaches
AVCA
---
For more information, please contact:
Barbara Viera, Professor
College of Physical Education, Athletics, and Recreation
University of Delaware
Newark, Delaware 19716

Barbara.Viera@mvs.udel.edu