Truman Scholar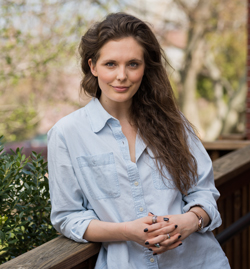 OUR STUDENTS | Erin Dugan, AS16, a public policy major in the Honors Program, with minors in economics and public health, has been named a 2015 Truman Scholar. She is the 19th Truman Scholar in UD history.
She was one of 58 new scholars selected from a pool of more than 600 applicants for the federal scholarship, which provides $30,000 for graduate study. Recipients are selected by their records of leadership, public service and academic achievement.
Dugan serves as chair of the UD Allocations Board, an Honors Program Writing Fellow, the operations coordinator for UD Alternative Breaks and a researcher in the Center for Community Research and Service. She is particularly interested in public health and public policy, with a focus on health disparities.