From Our President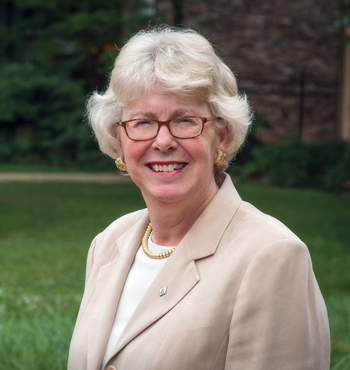 To walk our campus—whether among the handsome 19th century halls like Old College or among our modern glass-and-steel buildings like Harker Lab—is to see and absorb the rich, 272-year history of the University of Delaware.
What's more, the experience inspires us to write new chapters in the UD story.
That's why the theme of this issue of the Messenger is "Inventing Tomorrow." In the pages that follow, you'll read how our scholars are finding truly novel solutions to the vexing problems of our time. Our scientists are developing clean-energy alternatives to power industries and communities while protecting our world and its precious natural resources. Our researchers are seeking to understand the poverty and violence racking American cities and give residents the tools to heal their own communities. Others are measuring the true impact of concussions on student-athletes so we can more effectively treat and prevent injuries in the future. And UD's GoBabyGo team is giving kids with mobility limitations the freedom to be, well, kids.
These are complex national and global problems, and UD is among those leading the search for solutions.
UD has always been—and will continue to be—engaged in society's most pressing concerns. Our new strategic plan, Delaware Will Shine, is built around addressing seven grand challenges facing us today.
In each of our seven colleges, faculty, staff and students are creating new knowledge in their fields, developing innovations and contributing their scholarship to the public good. This work is integral to our most fundamental mission of educating students.
As you know, the search has begun for a new president of the University. I am honored to serve as acting president and grateful for the opportunity to help build on the tremendous work of Patrick Harker. He was always quick to remind us that the University was guided not by his vision, but by ours—one shaped and shared by the entire UD community, including you.
Indeed, we build on the vision of those who came before us, and it is our responsibility to pass it on to those who will follow.
Nancy Targett
Acting President, University of Delaware