Plan, then follow through, for future financial security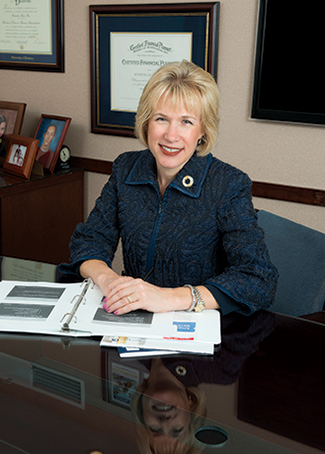 Photo by Evan Krape
ALUMNI | The economy will always play a role in ensuring that the road to financial stability is continuously under construction. Even back when I was a business major at the University of Delaware, friends and family would inevitably ask me complex financial questions with the expectation of receiving simple answers.
I would respond to each of them, always ending with the advice to create a solid financial plan. Unfortunately, most of those I tried to help did not attempt to make such a plan. In fact, they generally did nothing at all.
As I moved into the world of being a financial adviser, I took that experience with inertia and motivated myself to obtain Certified Financial Planner certification. This advanced training highlighted a life lesson and a strong belief: There is no quick fix for achieving financial independence. Knowing what you should do to put your financial house in order doesn't necessarily mean that you will take action. You must take your knowledge, organize it, create a plan of action based on the data collected and then implement that plan.
Financial success grows out of knowing your goals and dreams, and I begin my planning process by asking my clients to dream. Often, couples have their first meaningful "money conversation" while sitting in my office. Taking this important first step gives them a better understanding of their immediate needs and long-term goals.
It seems to be cliché, but you really do need to know where you are going before you create the path to your destination. Once people understand what is important to them—and they know what they really value in life—they are able to set priorities and to begin building a plan to help them work toward their goals.
When people have an accurate picture of their current financial situation, it is time to determine where they stand in relation to achieving their goals and what actions can help them to reach the financial goals they have set.
It is important to note that a plan must be tailored to each individual's needs and goals. Many people create financial plans, but they won't work if they are not implemented. Small steps early on can become big strides at the end.
Financial planning is not simply about saving and investing; it is about peace of mind. A plan can help you build a more secure feeling about your future and the future of your family. It can provide solutions to help you protect your household against loss of income and take the stress out of paying for big expenses. The plan and the planner work together to keep you focused on your goals as you navigate a complicated economic landscape.