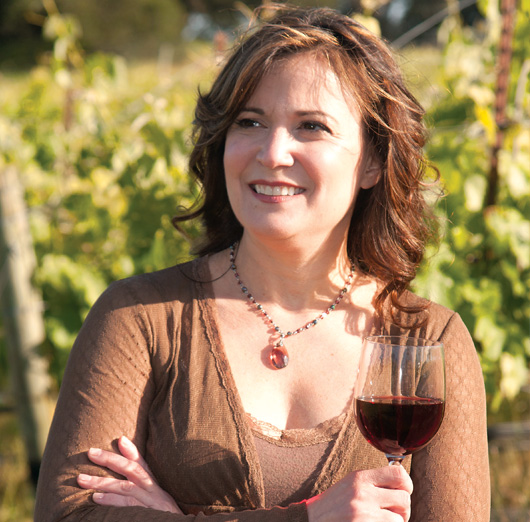 Deborah Brenner, AS88
"I came to the University of Delaware as a biology major but switched to English. Now, 20 years later, I have found a perfect way to combine my love of science with my creative side—the art of winemaking. I attribute my ability to combine these skills to my education and the faculty who taught me. At UD, I learned how to take all the knowledge I gained over the years and apply it to real life."
Deborah Brenner, a former technology marketer and owner of a public relations firm, is the author of the acclaimed book Women of the Vine. Writing the book inspired her to form the first-of-its-kind collaboration among sustainable family grape growers and award-winning women winemakers. Wines under the Women of the Vine brand first went on the market in 2007 and now are sold in 23 states and online. Brenner has won numerous entrepreneurial honors, serves on UD's Entrepreneurial Studies advisory board and on U.S. Sen. Kirsten Gillibrand's New York Agriculture Working Group and has partnered with Farm Aid to support America's family farmers.