Study of radical black feminists draws acclaim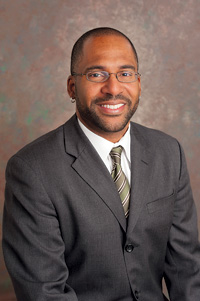 RESEARCH | The black women of the Communist Party have been largely ignored by history books and the lasting legacy of the Cold War, says Erik McDuffie.
And yet, according to the associate professor of Black American studies and of history, that group of hundreds, perhaps thousands, of radical activists helped lay the foundation for the Civil Rights and Black Power movements of the 1960s and the black feminist movement of the 1970s.
Now, a book by McDuffie, Sojourning For Freedom: Black Women, American Communism, and the Making of Black Left Feminism, gives them voice.
Drawing from more than 40 oral histories collected from veteran black radicals now in their 80s and 90s, and interviews with their family members, McDuffie examines how 11 women from diverse locales and backgrounds became radicalized. They joined the Communist Party and advocated path-breaking policies committed to black liberation, women's rights, decolonization, economic justice, peace and international solidarity.
"They argued that black women were the barometer by which to gauge global democracy, that improving the status of black women would improve the status for all," McDuffie says.
Sojourning For Freedom has been praised by scholars, and McDuffie has received the Letitia Woods Brown Book Award from the Association of Black Women Historians. The association says he has provided "an important corrective to the narrative of the long Civil Rights movement that too often has neglected the role of black women in the left and their contributions to the struggle for racial justice."