Name reflects Chemical Engineering expansion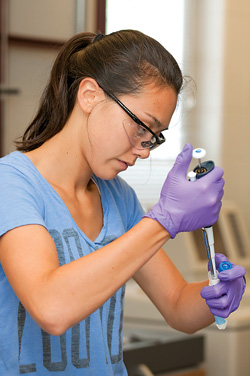 ON THE GREEN | The Department of Chemical Engineering, which is ranked among the top 10 programs in the U.S. and boasts a worldwide reputation and reach, has changed its name to the Department of Chemical and Biomolecular Engineering.
The new name reflects an expansion over the past decade, in which the department has evolved to include significant activities in molecular-level engineering education and research rooted in the biological sciences.
One quarter of the department's faculty and students now identify with biomolecular engineering, while many more collaborate on biomolecular and biomaterials-related research on subjects from Alzheimer's disease to zeolite catalysts.
Approved by the University Faculty Senate and Board of Trustees effective December, the name change also reflects a growing national trend in engineering departments.