Alumni and others whose lives were touched share their memories and thoughts.
Charles R.E. Lewis III, AS75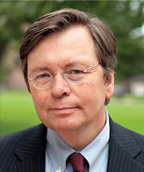 "His faculty leadership inside the department and the University was magnificent, officially and unofficially, and his civic engagement and involvement personally in the life of Newark, New Castle County, the State of Delaware and the Mid-Atlantic region are frankly peerless, over a period literally of decades. It is difficult for me to imagine a more indelible human impact and contribution."