Alumni and others whose lives were touched share their memories and thoughts.
Thomas R. Carper, BE75M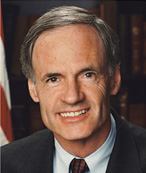 I loved Jim Soles, and I loved Ada Leigh—they were always a team. A lot of people thought I was crazy when I decided to run for state treasurer in 1976, but not Jim and Ada Leigh. They gave me so much wise advice and counsel, they helped me in every campaign I ran, and they continued to be wonderful friends.