Revolutionary test diagnoses TB while you wait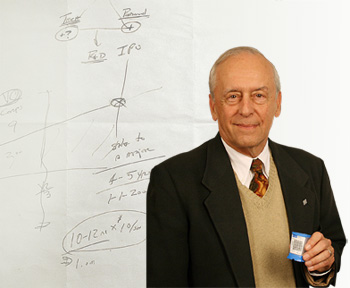 ALUMNI | Tom Gutshall, EG60, wouldn't call himself a crusader, but his actions place him among those impassioned by a desire to make a difference.
A chemical engineer by training, Gutshall spent the early part of his career running a chemical plant in North Carolina. After completing the Marketing Management course at Harvard, however, he began asking himself, "What's next?" Pondering this question led him to a life-changing realization.
"The world has a lot of answers that have not been fully developed, particularly in the pharmaceutical industry," Gutshall says. He began thinking about ways to use diagnostic testing more quickly to guide patient therapy and assist doctors in the decision-making process.
"Today, it's called personalized medicine," he says, "but in the early 1990s, we just wanted to design tests that would tell physicians what was wrong and which drugs would or wouldn't work in treatment."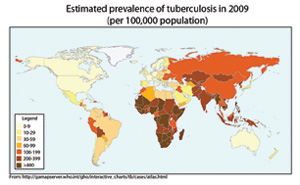 In 1996, he helped pioneer Cepheid (named for an astrological term for a luminous star), a diagnostics company in Sunnyvale, Calif., that designs and manufactures sophisticated devices to detect infectious disease and cancer using DNA analysis. The company's easy-to-use molecular systems and tests are used in hospitals worldwide and by the U.S. Postal Service to screen mail for anthrax.
Today, Cepheid is at the center of efforts to rapidly diagnose tuberculosis (TB). The company recently unveiled a test that can diagnose TB in about 100 minutes, far less than traditional testing, which can take up to three months for results.
"This test shifts the paradigm dramatically in that patients coming from remote areas of a country can be evaluated, tested and diagnosed while they are with their physician, breaking the cycle of patients disappearing back into their communities before treatment can be administered," Gutshall says. "If we can implement this test worldwide, we will finally get our arms around TB."
According to World Health Organization (WHO) estimates, some 9 million new people are infected with TB worldwide each year, and about 1.6 million die of their disease. Eighty percent of cases occur in 22 countries, particularly in developing regions of Africa, India and China.
"Tuberculosis can be cured, especially if detected and treated early," Gutshall says. "We work on the chemistry side to develop novel ways to interrogate the disease and to improve rapid handling and processing of the specimen and the data collected."
Cepheid developed the "while-you-wait" TB test in 2006 with partial funding from the Foundation for Innovative and New Diagnostics, a nonprofit group supported by Bill and Melinda Gates. Called Xpert MTB/RIF, the test is simple and involves mainly a nasal or throat swab or sometimes a blood specimen. It can be performed outside regular laboratories, an advantage in developing countries, and is expected to become available in all countries. The discovery was announced in the New England Journal of Medicine in September 2010 and endorsed by WHO a few months later.
Cepheid is now working to create a rapid HIV test. Cepheid recently was listed at No. 5 on the Forbes magazine ranking of "100 most innovative growth companies."
"Once you have a dream of how you can apply knowledge to the problems of mankind, you can't let it go," Gutshall says. "Those of us who founded Cepheid knew we had the potential to change the practice of medicine and make things better for people. With that as a common bond, who knows what can happen?"
Article by Karen B. Roberts, AS90