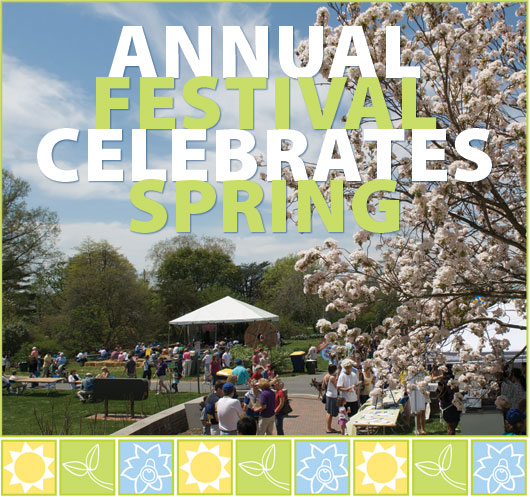 Photos by Ambre Alexander, Danielle Quigley and Kevin Quinlan
Some people think of spring when they see the first daffodil pushing through the soil, but for many around Delaware, spring doesn't officially arrive until the last Saturday in April, when thousands of visitors flock to south Newark for the College of Agriculture and Natural Resources' (CANR) annual Ag Day.
But, don't let the name fool you. Ag Day exhibits and demonstrations run the gamut of agricultural, environmental and outdoor topics. Add in plant sales, pony rides, farm and service animal areas, live music, crafts and tons of great food, and it's the perfect blend of activities for a spring outing, offering something for everyone.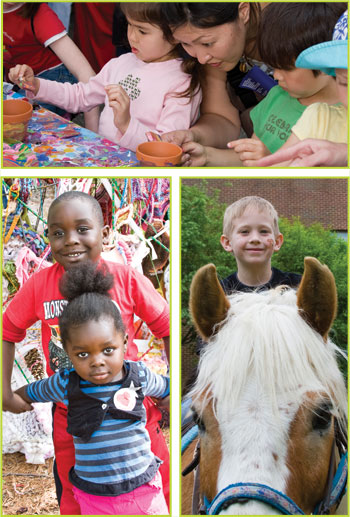 Making this year's Ag Day extra sweet, the UDairy Creamery—which makes ice cream from the milk of the University's very own dairy cows at the college—will host a grand opening for its new store and processing facility.
Ag Day traces its roots to a small University event held in celebration of the U.S. bicentennial in 1976, featuring animals from UD's farm and involving some student clubs from the college.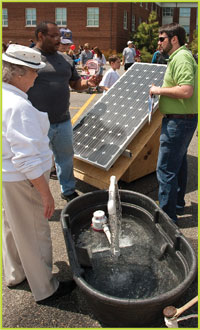 "Originally, the student-run Ag College Council managed Ag Day, and it involved all of Ag's many student clubs," says Karen Aniunas, former CANR assistant dean. "As the event became more popular, it grew to include all parts of the college, not just the student clubs—Cooperative Extension, 4-H, departments, centers and more. Then outside exhibitors were added to further the community connection and illustrate the relationship the college has with allied organizations and companies."
The management of the event became too cumbersome for the student clubs to handle on their own, so under Aniunas' direction a committee was formed in the mid-'90s. She saw an opportunity to use Ag Day planning as a way to teach students leadership and teamwork, and created a yearlong course to allow them to earn credit for planning, executing and evaluating the event.
When Aniunas left the college to become UD's director of donor relations and special events, leadership was assumed by a core of three CANR professionals who still continue the course: Katy O'Connell, communications manager; Kim Yackoski, assistant dean for student services; and Latoya Watson, undergraduate services coordinator.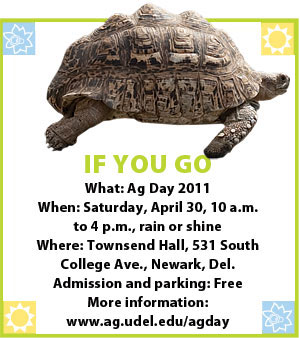 "Ag Day wouldn't be possible without cooperation from our students, faculty and staff," Yackoski says. "We are so proud of the work that we do here at the college, and this is our chance to showcase that work to the rest of the University and the community. It's educational, enriching and entertaining, all wrapped into one really fun day!"
Students, she says, grow throughout the planning. "I really don't think they know how much they've accomplished until after the program is over," she says. Students on this year's Ag Day team are Nicole Aizaga, Eleni Sallas, Kishana Williamson, Nina Pusateri, Carrie Kozar, Caitlin Gormley, Nicole Hengst and Errica Capossela.
Article by Katy Lamborn O'Connell, AG '00