Faculty grows with top-quality hires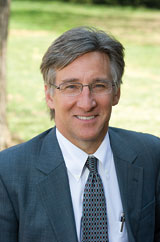 ON THE GREEN | At a time when colleges and universities around the country are reducing the numbers of their faculty and not filling vacant positions, UD has been moving in the opposite direction by growing the quality and size of its faculty.
In fact, says President Patrick Harker, 2010 has been a great year for faculty hiring at the University.
"Our plan has been to aggressively hire while other top-tier universities aren't," Harker says. "In nearly all of this year's searches, we were able to hire the candidate who was our first choice, and we have recruited several senior faculty from universities that lead in their disciplines.
"Faculty talent is essential to academic quality, and it is with top-notch faculty that we will be able to improve our programs and strengthen our impact."
Among the tenure-track faculty joining the campus is a new named professor who is also an alumnus: Michael Klein, EG '77, is the Dan Rich Chair of Energy and director of the UD Energy Institute. Klein formerly served as Board of Governors Professor of Chemical Engineering at Rutgers University, where he earlier was dean of engineering for 10 years. Klein was a member of UD's faculty from 1981-98.
Following is a list, by college, of others who have joined the faculty this fall. The list may not include all recently hired faculty, such as those who joined or will join UD at times other than the start of the current academic year or those who are not currently in a tenure-track position.
College of Agriculture and Natural Resources
Hong Li, assistant professor of bioresources engineering

Zhaohui Qin, associate professor of plant and soil sciences

College of Arts and Sciences
Petr Plechác, professor of mathematical sciences
Iain Crawford, associate professor of English
Francisco Sayas Gonzalez, associate professor of mathematical sciences
Phillip Penix-Tadsen, assistant professor of foreign languages and literatures
Ramnarayan Rawat, assistant professor of history
Joel Rosenthal, assistant professor of chemistry and biochemistry
Tania Roth, assistant professor of psychology
Csilla Szabo, assistant professor of biological sciences
Eric Tranby, assistant professor of sociology and criminal justice
Bruce Tychinski, assistant professor of music
Donna Woulfe, assistant professor of biological sciences
Lerner College of Business and Economics
Kamile Asli Basoglu, assistant professor of accounting and management information systems
Fred Bereskin, assistant professor of finance
Christopher Edmonds, assistant professor of accounting and management information systems
Olga Gorbachev, assistant professor of economics
Jung-Eun Yoo, assistant professor of hotel, restaurant and institutional management
College of Earth, Ocean, and Environment
Lodevicus Claessens, assistant professor of geography
College of Education and Human Development
Rena Hallam, associate professor of human development and family studies
Jason Hustedt, assistant professor of human development and family studies
College of Engineering
James Clause, assistant professor of computer and information sciences
Feng Jiao, assistant professor of chemical engineering
Juejun Hu, assistant professor of materials science and engineering
X. Lucas Lu, assistant professor of mechanical engineering
Ioannis Poulakakis, assistant professor of mechanical engineering
Thomas Schumacher, assistant professor of civil and environmental engineering
Hagit Shatkay, associate professor of computer and information sciences
Jonghwan Suhr, assistant professor of mechanical engineering
Kristina Winbladh, assistant professor of electrical and computer engineering
Chengmo Yang, assistant professor of electrical and computer engineering
College of Health Sciences
Jihong Liu, associate professor of behavioral health and nutrition
Jillian Trabulsi, assistant professor of behavioral health and nutrition
Source: Office of the Provost