Hotel executive makes time for education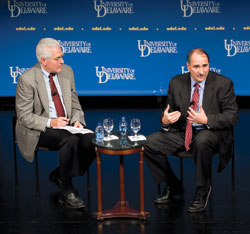 Photo by Evan Krape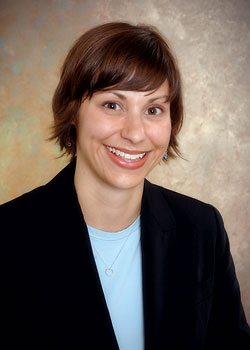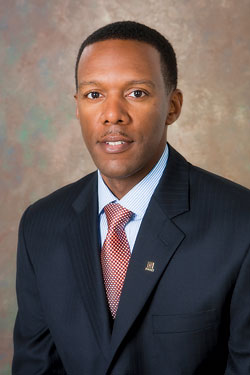 ON THE GREEN | The University has created a multidisciplinary Center for Political Communication to study and teach about the information technology revolution's effect on campaigns for public office and policy debates. A major goal is to encourage student engagement in national and global politics.
The revolution, which emerged in the 2004 U.S. presidential campaign and more fully in 2008, involves the use of people-to-people networking technologies enabling candidates and policy advocates to influence and react to public opinion more quickly than ever.
The new center consolidates faculty expertise in emerging communication technologies; encourages research at the intersection of politics, policy and technology; and offers public and undergraduate programs around that intersection. Applications of these techniques are in use not only in the United States but also by political actors around the world, in both democratic and nondemocratic environments.
In 2008, the University was dubbed "the epicenter of politics" by Bloomberg News because Vice President Joe Biden and the top strategists for the campaigns of Barack Obama and John McCain are alumni. Obama campaign manager David Plouffe and McCain strategist Steve Schmidt have joined forces to support the new center and to encourage student engagement.
In addition, newly elected New Jersey Gov. Chris Christie graduated from UD in 1984. (See article on page 46.)
The Center for Political Communication is a nonpartisan program that already has offered public events featuring key political operatives from the 2008 campaign, including Schmidt, Plouffe and Obama's top White House adviser, David Axelrod, as well as former Republican National Party Chairman Ed Gillespie.
Former CNN correspondent Ralph Begleiter, who is Rosenberg Professor of Communication and Distinguished Journalist in Residence at UD and the director of the new center, says its faculty represents a powerful core of research and teaching in political communication and public opinion. A new undergraduate minor in political communication has been developed and is expected to get under way next fall.
"We are pleased that Ralph Begleiter has agreed to serve as the center's founding director," says George Watson, interim dean of the College of Arts and Sciences. "Prof. Begleiter's distinguished career, expertise and passion will undoubtedly allow this initiative to flourish and serve as a resource for students, scholars and the media."
Begleiter, who brings more than 30 years of broadcast journalism experience to the center and the University, has worked in some 97 countries on all seven continents and has covered many historic events at the end of the 20th century. Since leaving CNN, he has hosted the Foreign Policy Association's annual Great Decisions television discussion series, aired on Public Broadcasting System stations and produced in conjunction with UD.
"There are obviously many other outstanding universities where students can learn about politics and policy," Begleiter says. "We think we're among the first to recognize political communication, especially involving new technologies and an electorate increasingly using them, as a distinct field worthy of study by students, faculty researchers and practitioners.
"And seeing this through a multidisciplinary lens, with the guidance and battlefield expertise of professionals like David Plouffe, Steve Schmidt and others, we hope will help our students and faculty—as well as the nation—experience more effective, more ethical, more understandable, more substantive democracy."
For more information, visit www.udel.edu/cpc.