Cargo leaves its own environmental footprint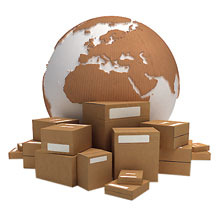 RESEARCH | Purchase something online today, from a pair of shoes to a mattress, and you can have it delivered to your door in a matter of days. That's thanks in part to oceangoing cargo ships, vessels 10 or more stories high and two football fields long that carry goods and materials around the world.

Such ships—along with the planes, trains and trucks that supply them in the nation's ports—are the focus of a new University partnership with the state of California. Working with collaborators at the Rochester Institute of Technology (RIT), UD researchers are helping the state better assess the environmental impacts of intermodal freight transportation within and across state borders.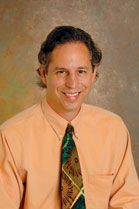 As products are manufactured and transported overseas to major markets, more goods are shipped to and from a nation's ports within a domestic freight transportation infrastructure that includes ships, planes, trains and trucks, often in the form of containerized cargo across those modes. According to the U.S. Department of Commerce, about 40 percent of all U.S. containerized cargo comes through California ports alone.
Increasing global freight transportation heightens concerns about air quality and climate change.
"The freight sector is the fastest growing transportation activity in terms of increased energy use and carbon dioxide emissions," says James Corbett, associate professor of marine policy at UD, who once sailed with the U.S. Merchant Marine as an engineer. "It is almost always engaged in heavily populated communities and relies almost exclusively on diesel, which has been proven to have effects on the environment and human health."
At any given moment, Corbett says, about 50,000 oceangoing cargo ships are traveling the world's seas, their diesel engines burning high-sulfur fuel. The ships emit tiny particles that can cause lung and heart disease, especially among populations in coastal regions along major trade routes, he says. And when black particles from the ships' fuel land on Arctic ice, they can accelerate the melting process there by absorbing the sun's rays.

Arctic ice sheets are already threatened by global climate change. Corbett notes that as the ice melts in the future, new shipping lanes may open, allowing cargo vessels to take more direct routes to their destinations. While the new routes would reduce ship voyage times, speeding cargo deliveries, they could also harm sensitive polar ecosystems, he says.
In their partnership with California, the researchers will help the state model strategies for reducing the impact of freight transportation on humans and the environment. In particular, they will support California's efforts to provide an overall environmental "footprint" of freight movement within the state.
The researchers will use the Geospatial Intermodal Freight Transportation model, or GIFT, a modeling program jointly developed by UD and RIT that evaluates the environmental impacts of goods movement. University of Delaware collaborators on the development of GIFT included Corbett and members of the Department of Civil and Environmental Engineering and the University Transportation Center.
GIFT integrates three freight transport modes—road, rail and water—in a single GIS (geographic information system) network, which allows users to conduct route analyses based on such network attributes as cost, time, distance, energy use and emissions. Previous systems of this type were able to focus on only one mode of transit, reducing the accuracy of the models created and ignoring the potential economic, energy and environmental benefits of intermodal freight transportation.
Article by Elizabeth Boyle