Three earn prestigious scholarships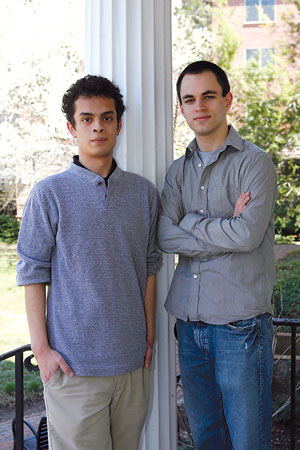 Photo by Ambre Alexander
ON THE GREEN | Three students who are entering their senior years—William Rivers, Aleksey Dvorzhinskiy and Marco Bedolla—have been awarded prestigious national scholarships.
Rivers, who expects to graduate with an Honors Degree with Distinction in international relations with a concentration in U.S. foreign policy, has been named a 2009 Truman Scholar. He is the seventh UD student to win the award in the last eight years.
The scholarship provides $30,000 for graduate study. Truman scholars also receive priority admission and supplemental financial aid at several premier graduate institutions and federal internship opportunities. Recipients must have an outstanding record of academic achievement and leadership ability and be committed to careers in government or the nonprofit sector.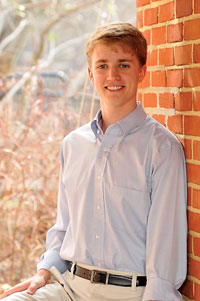 Photo by Kathy F. Atkinson
For Rivers, the Truman Scholarship will help to pay for law school, which he says he hopes will eventually lead to a career as a federal prosecutor.
Dvorzhinskiy, a biological sciences major, and Bedolla, a chemical engineering major in the Honors Program, have been awarded 2009-10 academic year scholarships by the Barry M. Goldwater Scholarship and Excellence in Education Foundation. Both have been conducting research at UD since they were freshmen.
The purpose of the Goldwater Foundation is to provide a continuing source of highly qualified scientists, mathematicians and engineers by awarding scholarships to college students who intend to pursue careers in these fields.
Dvorzhinskiy, who was born in St. Petersburg, Russia, and immigrated to the U.S. with his family when he was 3 years old, plans a career in medicine. Bedolla originally was a chemistry major but switched to chemical engineering because he saw it as a perfect merging point for his joint interests in chemistry and physics.