Teachers, advisers cited for excellence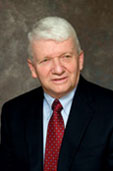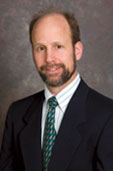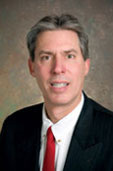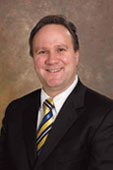 ON THE GREEN | Eight faculty members have received awards in recognition of their outstanding work in teaching and advising. The annual awards were presented at the University's Honors Day in May.
The 2009 Excellence in Teaching awards, based primarily on student evaluations, went to Mark Bambach, instructor in marketing in the Department of Business Administration; David Barlow, associate professor of health and exercise sciences; Cihan Cobanoglu, associate professor of hospitality information technology; and Terrence Harvey, assistant professor of computer and information sciences.
Bambach, who has owned various companies and is a marketing consultant for small businesses and telecommunications companies, joined the UD faculty in 2000. He teaches marketing courses and also brings in recruiters for internships and jobs and helps students prepare for applications and interviews.
"I aim to help students experience the world more richly, beyond the world of textbooks and inert facts" to become "reflective practitioners and collaborative thinkers," he says.
Barlow, whose interests are in biomechanical systems, equine biomechanics and the dynamics of functional anatomy, has served as president of the Delaware Association of Health, Physical Education, Recreation and Dance and also the Kinesiology Academy of the National Association of Sport and Physical Education.
"If I tell students something, they may retain some of it. If I show them something, they retain a little more, but if I involve them in solving complex questions, they grasp the concept and information more readily," Barlow says.
Cobanoglu, a specialist in information technology management in hotels, joined UD in 2001 and manages the experimental guestroom at the Marriott Courtyard Newark-University of Delaware hotel. He is editor of the Journal of Hospitality and Tourism Technology.
"I believe in active learning," Cobanoglu says. "With the teaching hotel and restaurant, I can involve students in every aspect of technology selection and management."
Harvey began his teaching career as a graduate student in 1995 and teaches general computer science, data structures and structure and theory of programming. He and Lori Pollock, professor of computer science, developed an innovative course teaching students to manipulate Myro robots and to help create aids for teaching young children to use a laptop.
He says his approach to teaching is to "engage the students, give them a problem, show them tools and get out of the way."
Four other faculty members received Excellence in Advising awards this year. They are Deborah Bieler, Anthony Middlebrooks, Peter Rees and April Veness.
Bieler, assistant professor of English and coordinator of English education field placements, is a founder of New English Teachers for Social Justice, a support and action research group for new English teachers.
Middlebrooks is an assistant professor in the Leadership Program in the School of Urban Affairs and Public Policy. He has created two experimental leadership programs abroad at UD—in Hawaii/Australia and in Stockholm/Paris/Barcelona.
Rees, associate professor of geography and coordinator of the Delaware Geographic Alliance, specializes in urban geography and the geography of Latin America and has been involved in efforts to improve geographic education in schools.
Veness is associate professor of geography with a joint appointment in the College of Education and Public Policy. She has conducted research involving Guatemalan immigrants in Delaware and has coordinated a potable water project for a village in Guatemala.