Researchers earn prestigious fellowships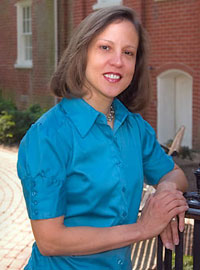 Photo by J Stewart
ON THE GREEN | A postdoctoral researcher and a faculty member have been awarded highly selective Ford Foundation Diversity Fellowships to support their research.
The fellowship is administered by the National Research Council of The National Academies and is awarded to only 20 postdoctoral researchers working in the United States each year. Recipients receive financial support as well as the opportunity to attend a conference for Ford Fellows and continuous access to a network of fellows and scientific support liaisons during their research.
The fellowship's goal is to increase faculty diversity in academia and to encourage using diversity as a resource for enriching the educational experience of all students.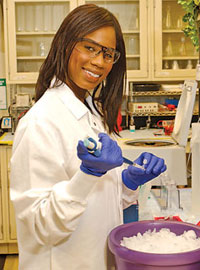 Photo by Duane Perry
Selected were Stacey Simon, a plant scientist who is working on the National Science Foundation-funded rice epigenome project at the Delaware Biotechnology Institute, and Rosalie Rolon-Dow, assistant professor of education, who is conducting research on the educational experiences of young Latino students.
"I'm doing something that I hope inspires others to follow the same path that I did," Simon says, "and I think being awarded something like this is really valuable. It's important to see more women in science and to see the field become more diversified."
Rolon-Dow, who also received a University of Delaware International Research Award, is studying how Latino students are shaped by linguistic and cultural factors in schools. Her home base will be the University of Puerto Rico in Rio Piedras and Humacao, which operates a special program allowing Latino students who have successfully completed high school in the United States to attend the University of Puerto Rico.