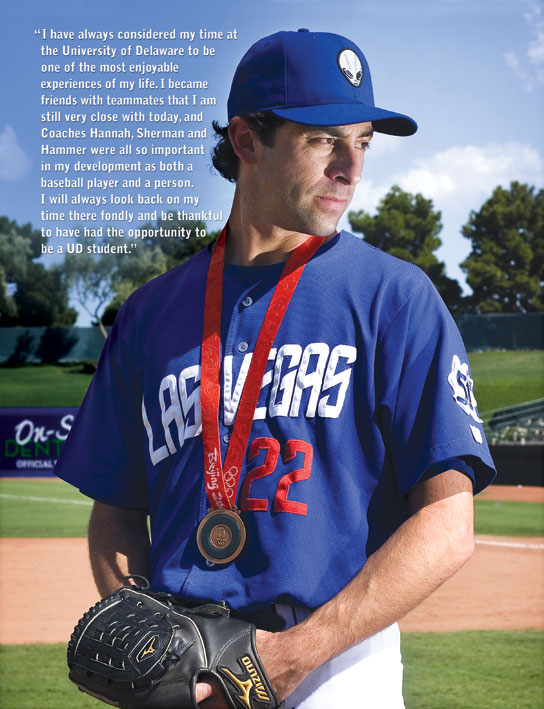 Mike Koplove, AS '01
2008 Olympic medalist
Pitcher Mike Koplove competed in the 2008 Olympics in Beijing in August, helping the U.S. baseball team win a bronze medal in the Games and becoming the first Fightin' Blue Hen to compete for the U.S. Olympic baseball team. One of the most experienced members of the U.S. team, Koplove has spent parts of seven seasons in the major leagues, including six with the Arizona Diamondbacks, and returned from Beijing to finish the 2008 season with the Las Vegas 51s, the Class AAA affiliate of the Los Angeles Dodgers. At Delaware, Koplove was a side-wheeling right-hander who pitched and played shortstop for the 1998 Blue Hen team that captured the America East Conference championship.