Singer-songwriter opens for Coldplay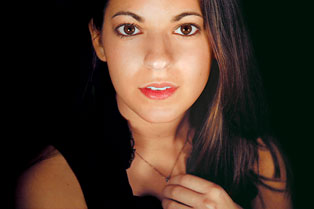 ALUMNI | Amanda Kaletsky, AS '06, was selected from a pool of 15 finalists to open for Coldplay at the band's Aug. 2 concert in Hartford, Conn.
Kaletsky, a music major who often performed her songs at The Scrounge and elsewhere on campus while a student, was first selected from the other acts by peers and fans, who narrowed the finalist pool to three. A notice about the competition posted on the University's news Web site, UDaily, helped generate votes from fans in Delaware. Coldplay members then chose her from among the top contestants as their opening act.
Since graduation, Kaletsky has been writing songs and performing at venues along the East Coast. Her music can be purchased on iTunes, and fans and former classmates can get information on her performance schedule by visiting www.amandakaletsky.com.