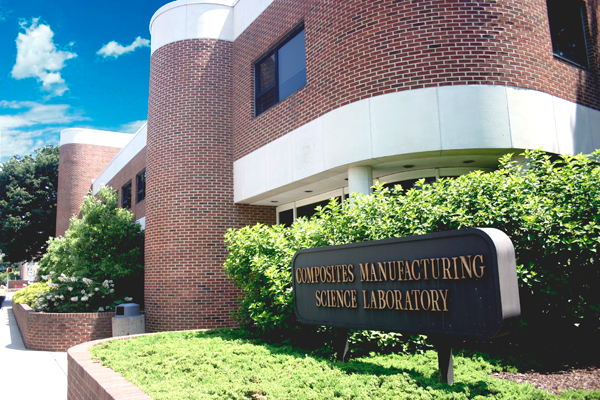 ME seminars
Department of Mechanical Engineering announces fall seminar series
1:36 p.m., Sept. 14, 2015--The University of Delaware Department of Mechanical Engineering has announced its 2015 fall seminar series.
The series will feature six presentations, all of which will begin at 12:15 p.m. Fridays in 106 Composites Manufacturing Science Laboratory unless otherwise specified. 
Chronic wounds
UD's Millicent Sullivan and Kristi Kiick have received a $1.4 million grant from the National Institutes of Health for research that could provide a new approach to the treatment of chronic wounds.
Prof. Heck's legacy
The American Chemical Society is highlighting the legacy of the late Nobel laureate Richard Heck, the Willis F. Harrington Professor Emeritus of Chemistry at the University of Delaware with a digital tribute on its publications website.
Presentations are scheduled as follows:
Friday, Sept. 18, Fabrizio Sergi, University of Delaware, "Advances in Mechatronics for Human‐Robot Interaction: The Case of Neurorehabilitation."
Friday, Oct. 16, Alberto Cuitino, Rutgers University, "Reaction Front Propagation Modeling in Heterogeneous Condensed Systems."
Nowinski Lecture, Friday, Oct. 23, 11 a.m., Guruswami Ravichandran, California Institute of Technology, "Mechanics of Cell‐Matrix Interactions in Three‐Dimensions."
Friday, Nov. 6, Pradeep Sharma, University of Houston, "Flexoelectricity."
Friday, Nov. 20, Lawrence J. Bonassar, Cornell University, "New Insights on the Mechanics of the Surface of Articular Cartilage."
Friday, Dec. 4, Louis L. Whitcomb, Johns Hopkins University, "Nereid Under‐Ice: A Remotely Operated Underwater Vehicle for Oceanographic Access under Ice."
For more information, visit the website.
About the Nowinski Lecture
The lecture series was initiated in 1975 in honor of the late Jerzy L. Nowinski, who was H. Fletcher Brown Professor at the University of Delaware from 1961 to 1973 and is recognized for his contributions to applied mechanics. Each year, one outstanding individual in this field is invited to present a lecture in the series, which is sponsored by the Department of Mechanical Engineering.
Article by Diane Kukich