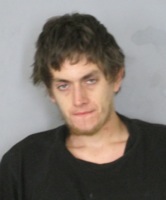 Burglary arrest
Newark Police arrest man in burglary attempt
2:45 p.m., Sept. 21, 2015--Two University of Delaware students detained a man who was attempting to burglarize their off-campus apartment early Sunday, Sept. 20.
Newark Police responded about 5:14 a.m. to a residence in the 100 block of Kristins Way for the report of a burglary in progress. When officers arrived, they found the occupants detaining the defendant, who had entered the house through the unlocked front door.
Once inside, while gathering items to steal, he woke up one of the residents. The resident yelled out to his roommates who helped in detaining McCormick until the police arrived.
The male students are 21 and 19. Other UD students were also in the apartment as guests of the victims.
John M. McCormick, 25, of Newport, Delaware, was charged with second degree burglary, two counts of theft under $1,500, possession of a hypodermic needle and offensive touching. He was committed to the Howard R. Young Correctional Institute in lieu of $5,800.00 secured bond.
• • • • •
Visit this website to receive a UD Crime Alert email whenever an article about a police investigation is posted on UDaily. 
Members of the UD community may download a free smartphone app, LiveSafe, that lets users submit tips to police, receive important broadcast notifications and contact the University of Delaware Police Department directly. To learn more, visit this UD Police website.