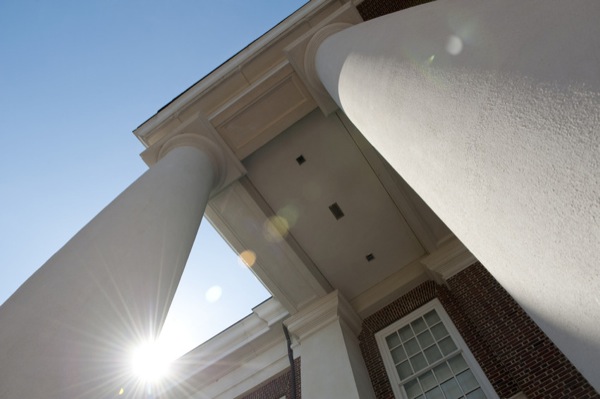 Help make UD shine
DWS committee seeking nominations for action teams
3:56 p.m., Sept. 16, 2015--The groundwork of Delaware Will Shine, the University of Delaware's new strategic initiative, is moving from planning to action. 
Months of positive momentum generated through a thoughtful period of sharing information and soliciting ideas from energized stakeholders — including faculty, students, staff, alumni, legislators and business leaders, and external community partners — helped conceptualize the framework of what will be the University of Delaware's new strategic blueprint. 
June 6: UDid It! Picnic
All UD faculty and staff members are invited to attend the annual UDid It! employee appreciation picnic, set from 11 a.m.-1:30 p.m., Monday, June 6, on The Green.
2FA protects you
If you are using two-factor authentication (2FA), even if a hacker has your password, your information is probably safe.
Shifting gears to execute the outcomes of those combined efforts will fall on an expanded corps of people. An implementation committee is seeking recommendations, including self-nominations, from members of the UD community to fill key positions on action teams, each assigned to tackle one of the five Delaware Will Shine (DWS) strategic initiatives. 
The strategic initiatives are defined to advance the University's mission and serve as guideposts for how UD will positively impact the world. They are: 
A Welcoming and Collaborative Campus Community 
Innovative Education Design 
Multidisciplinary Research and Scholarship 
Campus Safety and Wellness 
Community Engagement 
More information about the strategic plan, including priority recommendations and measures of progress for each of the five strategic initiatives, can be found on the DWS website.
"Delaware Will Shine is a bold statement that epitomizes our aspirations and values, lays a roadmap for how we will build our community and invest in our future, and sets an important tone for everything we do," said Provost Domenico Grasso. 
Nominations for Action Teams
This crucial next phase of the DWS process will be led out of the Provost's Office and will be coordinated by Charlie Riordan, deputy provost for research and scholarship, and Lynn Okagaki, interim deputy provost for academic affairs, as co-chairs of the implementation committee and will report directly to the provost.
Riordan and Okagaki encourage everyone to consider rolling up their sleeves and take an active role in shaping the future of UD. They also encourage people to self-nominate or recommend someone to the effort.
"From day one, this has been an open and inclusive process incorporating many dimensions for everyone to contribute," noted Riordan. "As a result, we have found this to be an exemplary demonstration of how leadership exists at and can be employed from every part of a vital organization. Delaware Will Shine is an example of our UD community at its very best."
Nominations are currently being accepted electronically through the close of business on Friday, Sept. 25, via the strategic planning initiative address: spi@udel.edu.
A brief history of DWS
Spring 2014: Provost Domenico Grasso officially launched Delaware Will Shine. The executive committee and three working groups— Sustaining and Accelerating the Advance; Grand Challenges, Great Debates and Big Ideas; and Models for the New Research University — were formed.
Summer 2014: The executive committee and working groups met regularly to engage in intensive brainstorming and discussions to synthesize the needs and goals of the planning initiative. The DWS website was launched. 
Fall 2014:  Leaders and global thinkers were invited to visit the campus community and inspire the strategic planning process. The executive committee and working groups sought input from the community through town halls, presentations, teach-ins and the DWS website.
Spring 2015: A draft of the strategic plan was submitted to the provost. After careful review, it was shared with the UD community and approved by the Board of Trustees. 
Fall 2015: Implementation begins.
Article by Jawanza Ali Keita