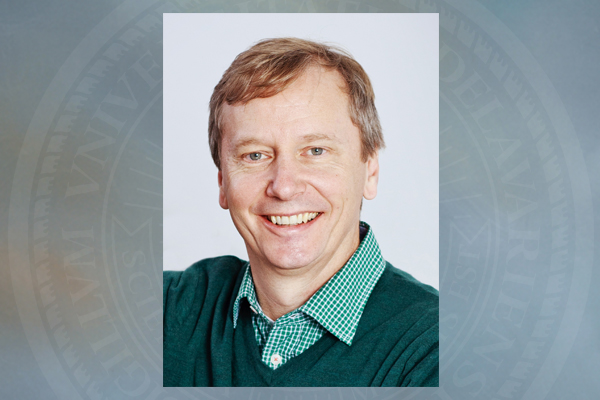 Nov. 11: ECE Distinguished Lecture
Fettweis presentation to address the 5G tactile Internet
1:09 p.m., Oct. 20, 2015--Gerhard P. Fettweis, Vodafone Chair Professor, TU Dresden, Germany, will deliver the next talk in the University of Delaware's Department of Electrical and Computer Engineering Distinguished Lecture Series on Wednesday, Nov. 11. 
The lecture, "The Opportunities of the 5G Tactile Internet – A Challenge for Future Electronics," will take place from 3:30-4:30 p.m. in Mitchell Hall. A reception will follow in the DuPont Hall lobby.
Chronic wounds
UD's Millicent Sullivan and Kristi Kiick have received a $1.4 million grant from the National Institutes of Health for research that could provide a new approach to the treatment of chronic wounds.
Prof. Heck's legacy
The American Chemical Society is highlighting the legacy of the late Nobel laureate Richard Heck, the Willis F. Harrington Professor Emeritus of Chemistry at the University of Delaware with a digital tribute on its publications website.
Fettweis will talk about how the next-generation cellular communications technology — the "tactile Internet" — will enable humans and robots to interact in real time with virtual as well as real objects. This 5G network will lay the foundation for a broad range of new applications from health care and mobility to manufacturing, education and energy.
Click here for a complete abstract.