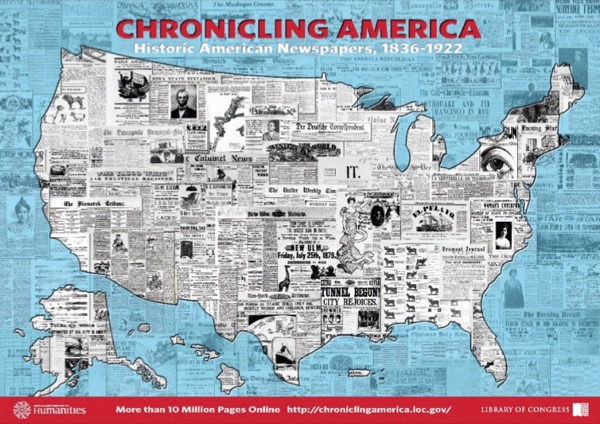 Digitizing newspapers
UD Library receives National Digital Newspaper Program grant from NEH
1:02 p.m., Nov. 17, 2015--The University of Delaware Library has received a National Endowment for the Humanities National Digital Newspaper Program grant to digitize approximately 55,000 pages of newspapers published in the state of Delaware between 1836 and 1922. 
The grant, in the amount of $121,907, will support digitization from copies of the master negative microfilms held by the University of Delaware Library. 
From graduates, faculty
As it neared time for the processional to open the University of Delaware Commencement ceremonies, graduating students and faculty members shared their feelings about what the event means to them.
Doctoral hooding
It was a day of triumph, cheers and collective relief as more than 160 students from 21 nations participated in the University of Delaware's Doctoral Hooding Convocation held Friday morning on The Green.
These master negative microfilms include newspapers that were microfilmed as part of several National Endowment for the Humanities United States Newspaper Program (USNP) grants administered by the University of Delaware Library under the leadership of Susan Brynteson, May Morris librarian emerita. The end date for the grant is Aug. 31, 2017.
Digitization and metadata for the project will be done to Library of Congress specifications for the project by a vendor selected by the University Library. 
The work of the University Library includes: 
second-generation negative microfilm master;
an uncompressed TIFF;
a derivative JPEG2000;
a derivative PDF with hidden text;
the OCR text file;
all structural and technical metadata described in the technical standards;
newspaper history essay for each included title;
technical metadata to support the functions of a trusted repository; and
list of newspaper titles, and associated publishing information, identified as having non-NDNP digitized archives available on the web.
Principal activities will include selection of titles for digitization; out-sourcing of digitization activities and creation of metadata; tracking progress of the vendor and issuing next-step instructions for each roll of microfilm; quality control of the work of the vendor; validation of all files; and submission of deliverables to the Library of Congress.
Gregg Silvis, associate university librarian for Information Technologies and Digital Initiatives, is the principal investigator for the grant. 
Other library staff involved in the grant include Mary Durio, head, Center for Digital Collections; Molly Olney-Zide, discovery services librarian; Anna Ashikhmina, coordinator, Original Cataloging and Authority Control; and Theresa Hessey, library assistant III, Center for Digital Collections. 
An advisory board consisting of UD faculty and representatives from the state of Delaware Division of Libraries and the Delaware Public Archives is being formed to assist library staff in the selection of titles and promoting usage of the digitized newspapers. 
"Access to these digitized historic Delaware newspapers will prove of great value not only to the faculty and students here at the University of Delaware, but also to the citizenry of Delaware and the nation," Silvis said.