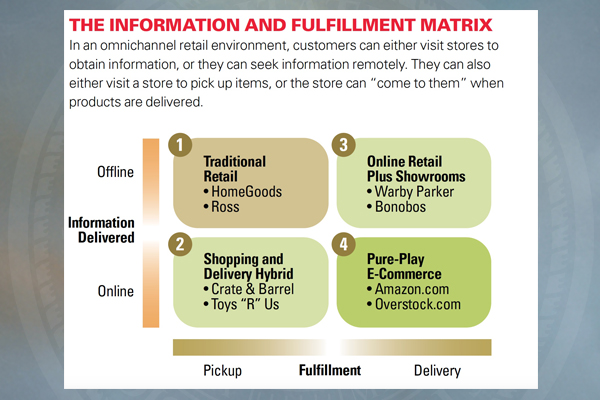 Beyond touchscreens
How the brands of the future blend the virtual and physical worlds
10 a.m., Nov. 23, 2015--As the world becomes increasingly high tech, most progress centers on moving in-person businesses online. But David Bell suggests that a more complex approach is necessary. 
The Internet should be viewed as an "amazing friction-reducing machine," Bell said, that can enhance and enrich offline experiences instead of just replacing them.
'Resilience Engineering'
The University of Delaware's Nii Attoh-Okine recently published a new book with Cambridge University Press, "Resilience Engineering: Models and Analysis."
Reviresco June run
UD ROTC cadets will run from New York City to Miami this month to raise awareness about veterans' affairs.
"Now people have a more sophisticated and nuanced view that says: Online and offline are good for different things," said Bell, the Xinmei Zhang and Yongge Dai Professor of Marketing at the Wharton School of the University of Pennsylvania, during at a recent presentation of his research at the University of Delaware's Alfred Lerner College of Business and Economics.
Bell explained that while offline experiences are great for visceral senses like touch and feel, strictly online services are well suited for products like e-books that can be communicated virtually with no loss of quality.
"So maybe they're not substitutes: Maybe they're complimentary in interesting ways," Bell said. This is why his recent research aims to examine "the relationship between the online and offline world."
The latest hybrid sales approaches include showrooms, which allow customers to sample items in-person before placing an online order for delivery. Also growing in popularity are "buy online, pick up in store," or BOPS options.
Bell's research studied the intriguing effects of businesses utilizing these approaches to increase the number of channels available to customers.
One study found that when Crate and Barrel housewares company introduced a BOPS option, sales on the website decreased and cart abandonment increased.
However, foot traffic at Crate and Barrel stores increased 13 percent, sales of online-viewed items increased 6 percent and sales of other items increased 5 percent.
The researchers suggest that this happens because there are tactile attributes of furniture and housewares that make online shoppers decide to visit the store to try products in person.
Bell's team also studied the effects of introducing showrooms on the eyeglass company Warby Parker, a brand that recently won the Most Innovative Company of 2015 award from Fastcompany.com. 
Originally, Warby Parker offered online purchasing as well as a home try-on program, which allowed customers to sample glasses before deciding which to buy. 
Bell's research found that when the company added a third showroom option, customers in that area saw a 9 percent increase in demand compared to similar customers in other areas.
Further, after the company opened a showroom, overall sales grew at Warbyparker.com due to increased brand awareness.
Meanwhile, sales through the home try-on program decreased by 5 percent, but the company also sent out 8 percent fewer pairs of sample glasses to customers. This means that the overall efficiency of the home try-on program increased.
Bell said this could be explained by the fact that customers who most wanted tactile input chose to visit showrooms once they were available. This meant that only the customers who were best suited for the home try-on program utilized it. 
This demonstrates, he added, that the online-offline hybrid model improved both brand awareness and operational efficiency.
"By now having this additional channel, you've made one of your other channels more efficient," Bell said.
Online-offline hybrid models also reflect what Bell calls "the geography of the Internet," where online customers grow in a nonrandom way through what's known as the neighborhood effect.
The power of this economic geography means that customer referrals can serve as a critical tool for digital brands.
"The Internet is the world of extremes," said Bell, explaining that in one example when a company offered rewards for customer referrals, the top 100 referring customers referred 150 people each. 100 customers generated 15,000 more.
"With an e-commerce company, your number one challenge is that nobody knows who you are," Bell said. "The number one advantage you have is that you can potentially have an enormous market."
"If you can get your existing customers to bring in more customers, that's going to be a really powerful lever of growth."
The importance of recommendations plays a crucial role as companies create the new online-offline hybrid models of the future. 
One example of these: guide shops, where customers meet with consultants who advise them on which online products would suit them best.  
These developments emphasize that digital-first companies should not forget about what's going on in the non-digital realm.
"The offline world still matters," Bell said. 
Article by Sunny Rosen
Image courtesy of MIT Sloan Management Review