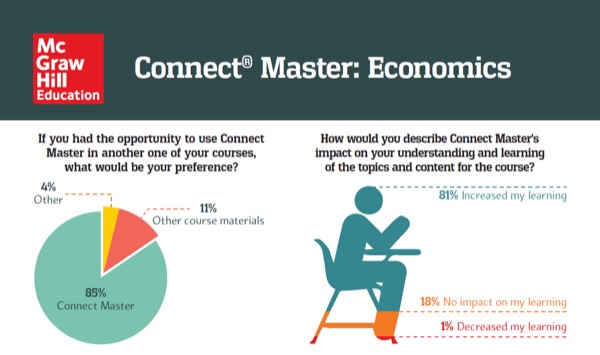 Rethinking the textbook
UD's Asarta creates textbook of the future with completely online product
12:41 p.m., March 14, 2016--In today's crowded university textbook market, Carlos Asarta's Principles of Economics stands out.
With Principles, Asarta, who is director of the Center for Economic Education and Entrepreneurship (CEEE) at the University of Delaware, has created McGraw-Hill's first- ever product to be built online from the ground up.
'Resilience Engineering'
The University of Delaware's Nii Attoh-Okine recently published a new book with Cambridge University Press, "Resilience Engineering: Models and Analysis."
Reviresco June run
UD ROTC cadets will run from New York City to Miami this month to raise awareness about veterans' affairs.
This move away from traditional e-books, which are simply copies of physical textbooks, to a concept-based module system allows teachers and students more flexibility and opportunities to innovate.
Asarta explained that he and his co-author, Roger Butters of Hillsdale College, designed Principles and the accompanying Connect Master: Economics engine to solve a number of problems that professors often face in university classrooms. 
He recently described these issues, as well as the ways that professors can implement solutions, at McGraw-Hill's 27th annual Teaching Economics Conference.
Some challenges that professors face, Asarta said, include catering to students with different learning styles, working with textbooks which cover information that isn't valuable to the course and, perhaps most of all, students not reading their textbooks.
These challenges were reflected in the extensive research that Asarta and Butters conducted. For example, data from many focus groups run during development of the product showed that the majority of students don't read their textbooks on a weekly basis, and that most listed Google and YouTube as more valuable resources.
Instead of assigning students dozens of pages of reading split into long chapters, Connect Master: Economics is based around more than 200 essential economics concepts. This system lets professors customize their courses.
"You can choose the concepts that you want to deploy to students in whatever order you want them… which you cannot do with an e-book or a physical copy of a textbook," Asarta said.
He explained that while traditional systems could be compared to records or CDs, meaning that a customer must purchase a whole record to access one favorite song, Connect Master: Economics is more like iTunes.
"Choose the list you want and give it to your students," he said. "You're not constrained by the order of the concepts."
Lessons are personalized on an individual basis as well, as the Connect Master interactive engine assesses each student's knowledge and focuses on subjects that are a struggle for the student.
This is particularly helpful in areas where students are likely to have some K-12 background, Asarta explained, and significantly increases course efficiency. 
The online materials include more than 200 three- to five-minute videos professionally created by Asarta's team in both English and Spanish. Each video provides a concise explanation of an essential concept in a digestible format.
Asarta added that the bilingual nature of the product has opened doors for students who are among the millions of native Spanish speakers in the United States. Having access to course materials in Spanish has helped students to understand concepts more quickly and share their work with their family and friends.
In addition to videos and core assessments, Connect Master is equipped with a number of features designed to improve upon the traditional university textbook format.
"Helpful Hints" for example, is a feature "based on thousands and thousands of office hours," Asarta said. This helps students save time and helps professors with hundreds of students to avoid answering the same questions over and over.
Another section, "Why This Matters," provides real-world examples that demonstrate how each concept applies to students' lives.
All the while, the engine sends feedback to professors, allowing them to know everything from which concepts students understand to how engaged each student is with the course material.
The flexibility of the product, Asarta continued, means that it can be implemented as an online-only course, or as an addition to face-to-face courses that allows professors to spend more class time on activities and in-depth examples.
Impressive results
During his presentation at the McGraw-Hill conference, Asarta described the experiences of UD economics professor Charles Link, who recently added Connect Master: Economics to his introductory economics course.
Asarta described Link as an example of a professor who didn't have to make many changes to his traditional course format, but simply added the Connect Master materials to his existing resources.
"The only constraint he has is: Come to class," Asarta explained. "It's face to face the same way he's done it for 40 years. But now he'll be able to see whether students actually engage with the materials."
Since introducing the Connect Master materials, Link has seen a significant increase of 5 to 10 percentage points in the average exam grades that students earn.
Student feedback for the program has also been overwhelmingly positive. 
In one survey, 95 percent of students said that their experience with Connect Master was positive, while 85 percent said that they would use Connect Master again if given the choice and 83 percent said that it improved their studying efficiency.
Of students surveyed, 81 percent said that using Connect Master increased their learning and understanding of course topics and content, and when asked for words to describe the product, students gave responses like "interactive," "efficient," "effective" and "helpful."
One student, who has taken four other online classes with a variety of structures, appreciated the format of Connect Master: Economics.
"Instead of having to go on multiple websites, I can easily access my lectures, modules and homework all in one website and can see reports of the material I know and I don't know," the student said. "Being able to access the materials in one central location affords me the time to better focus on content and materials."
Article by Sunny Rosen
Image courtesy of McGraw-Hill Education