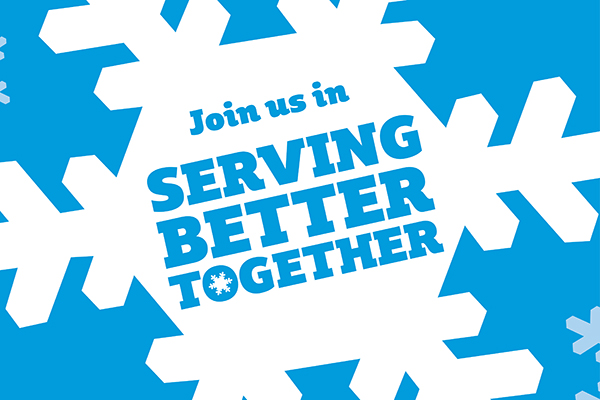 Interfaith cooperation
Serving Better Together promotes interfaith cooperation through community service
11:44 a.m., Jan. 5, 2016--During the University of Delaware's Winter Session, Residence Life and Housing, the Office of Service Learning and the Religious and Spiritual Life Caucus are hosting the program Serving Better Together.
This program is taking place for a second year after winning a Bright Initiative Award through the Division of Student Life the previous year. 
From graduates, faculty
As it neared time for the processional to open the University of Delaware Commencement ceremonies, graduating students and faculty members shared their feelings about what the event means to them.
Doctoral hooding
It was a day of triumph, cheers and collective relief as more than 160 students from 21 nations participated in the University of Delaware's Doctoral Hooding Convocation held Friday morning on The Green.
Recognizing the diversity of worldviews and religious identities that exist on campus, this initiative seeks to bring together participants from across diverse religious and non-religious backgrounds to engage with one another through dialogue and community service, a program representative said. 
Service opportunities are focused on the theme of housing security and homelessness. 
Over the course of Winter Session, undergraduate students will have the opportunity to create relationships and learn from one another across lines of difference, the representative said. Through these relationships, they will learn more about diverse religious and non-religious worldviews, cultivate respect for one another and work together on a common goal.
There will be a number of ways that students can participate. Starting this week, students will be able to attend an interfaith Shabbat service and dinner at Hillel (RSVP at the Facebook events site) and on Saturday, Jan. 9, they can participate in a daylong workshop facilitated by Interfaith Youth Core, a non-profit based in Chicago focused on fostering interfaith cooperation on college campuses across the country. 
This workshop will provide the foundation to explore the idea of religious diversity and interfaith cooperation, learn from one another, and develop ways to foster interfaith cooperation at the University of Delaware. 
Other opportunities will include weekly local service opportunities, the chance to experience diverse faith traditions such as Friday prayers at the Islamic Society of Delaware, and participation in a Labyrinth walk at the Newark United Methodist Church on Main Street, along with an overnight trip to Vineland, New Jersey, to work with Habitat for Humanity. 
The series of events will end with a dinner to reflect on the experience and plan an interfaith initiative on campus for the spring semester. 
Students who are interested in learning more about getting connected to these opportunities can sign up at this website. There will be a wide variety of ways to participate, and students can participate in as many or as few of the opportunities as they would like, however space is limited. For questions, contact Joe Pritchett at jepritch@udel.edu.