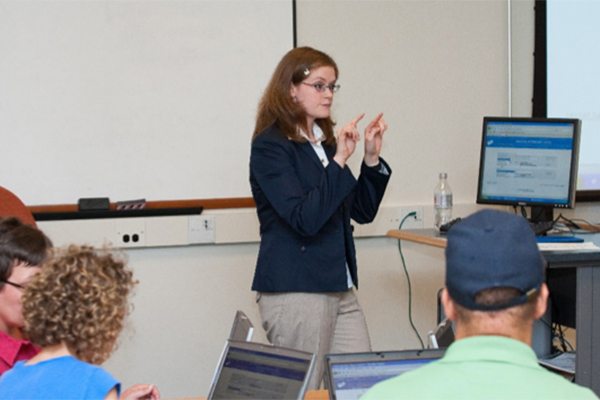 Google Scholar workshop
Library offers 'Advanced Research Techniques Using Google Scholar' workshop
1:31 p.m., Jan. 29, 2016--The University of Delaware Library will present the workshop, "Advanced Research Techniques Using Google Scholar" on Monday, Feb. 22.
This workshop is intended to assist graduate students who are looking to bring the strengths of Google Scholar into their overall research strategy. 
Chronic wounds
UD's Millicent Sullivan and Kristi Kiick have received a $1.4 million grant from the National Institutes of Health for research that could provide a new approach to the treatment of chronic wounds.
Prof. Heck's legacy
The American Chemical Society is highlighting the legacy of the late Nobel laureate Richard Heck, the Willis F. Harrington Professor Emeritus of Chemistry at the University of Delaware with a digital tribute on its publications website.
The workshop will introduce key features of Google Scholar such as its citation counts, the related articles feature, and advanced search options, and will focus upon how to leverage this tool for maximum research efficiency.  
"Advanced Research Techniques Using Google Scholar" will be offered from 3-4:30 p.m., Monday, Feb. 22, in Library Instruction Room 114 on the first floor of the Morris Library.
Presenters will be Michael Gutiérrez, librarian, and Meg Grotti, associate librarian, both of the Reference and Instructional Services Department
The workshop is available at no charge and are open to University of Delaware faculty, staff and students. Seating is limited and registration is required. Online registration is available at this website.
Questions regarding the workshops may be shared by calling 302-831-2432 or emailing lib-workshops@udel.edu.