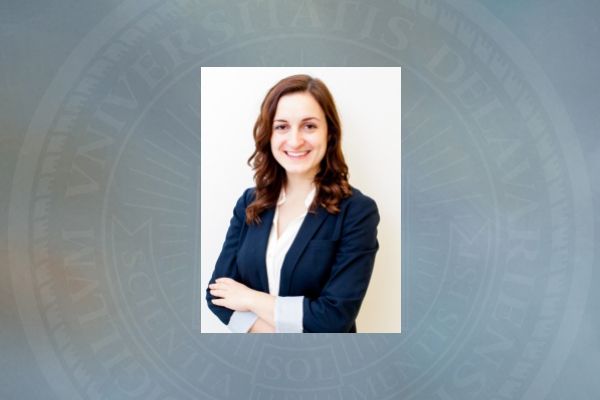 For the Record, Jan. 22, 2016
University community reports recent books, honors, presentations
9:44 a.m., Jan. 22, 2016--For the Record provides information about recent professional activities of University of Delaware faculty, staff, students and alumni.
Recent books, honors, media recognition and presentations include the following:
'Resilience Engineering'
The University of Delaware's Nii Attoh-Okine recently published a new book with Cambridge University Press, "Resilience Engineering: Models and Analysis."
Reviresco June run
UD ROTC cadets will run from New York City to Miami this month to raise awareness about veterans' affairs.
Books
Alumna Cynthia Fowler, who earned her doctorate in art history in 2002, is the editor of Locating American Art: Finding Art's Meaning in Museums, Colonial Period to the Present. The book, published by Ashgate, includes a dedication to the late UD Prof. William Innes Homer and an acknowledgement to Wayne Craven, Henry Francis du Pont Professor Emeritus of Art History. Fowler is professor of art and chair of the Department of Art at Emmanuel College in Boston.
Honors
The National Retail Federation's NRF Foundation selected UD student Megan Dawson-Elli of Dundee, New York, a senior in the Department of Fashion and Apparel Studies, as a semifinalist in its 2016 Next Generation Scholarship program. Dawson-Elli was among 25 outstanding students selected as finalists or semifinalists in the national competition. "The hard work and passion that we see from students each and every day is a clear indicator that these motivated young leaders are already well on their way to shaping retail's future," said Ellen Davis, senior vice president of NRF and executive director of the foundation. Dawson-Elli was awarded a $1,5000 travel scholarship to attend the NRF Big Show, which was held Jan. 15-16 in New York City.
The American Philosophical Association (APA), which is based at the University of Delaware, and the Philosophy Documentation Center (PDC) have announced that the 2015 APA/PDC Prize for Excellence and Innovation in Philosophy Programs has been awarded to Rethink: A Philosophy Community Outreach Program at Columbia University. Rethink promotes engagement with philosophical subject matter outside a traditional academic context. Partnering with organizations based in Harlem and the Financial District, volunteers lead discussion workshops on topics such as power, authority, epistemic justification, testimony, decision-making, responsibility, authenticity, punishment, racism, and equality. The program is supported by the New York Council for the Humanities and the Heyman Center for the Humanities at Columbia University. The Prize for Excellence and Innovation in Philosophy Programs has been jointly sponsored by the APA and the PDC since 1999. It recognizes philosophy departments, research centers, institutes, societies, publishers, or other organizations for creating programs that risk undertaking new initiatives in philosophy and do so with excellence and success. 
Media
Marriott's Courtyard Newark at the University of Delaware and the Department of Hotel, Restaurant and Institutional Management (HRIM) were featured in a Jan. 20 Newark Post article about how the hotel swimming pool has become a safe haven and an oasis for children with autism and their families. William Sullivan, hotel managing director, said it has been a longstanding goal of the facility to be an integral part of the community. He called the partnership, which involves HRIM students, beneficial to all concerned.
Presentations
Alice Ba, associate professor of political science and international relations and in the Asian Studies Program, delivered an invited talk "Between States and Industry: The Nippon Foundation and the Safety of the Malacca Strait" on Dec. 11, 2015, at the Center for Southeast Asian Studies at the University of Michigan.
To submit information to be included in For the Record, write to publicaffairs@udel.edu.