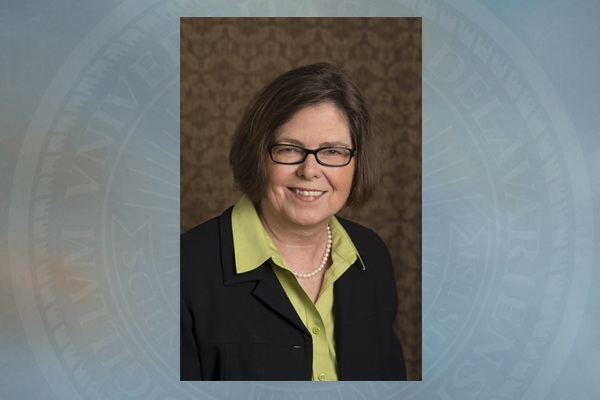 For the Record, Jan. 8, 2016
University community reports recent books, media recognition
10:01 a.m., Jan. 8, 2016--For the Record provides information about recent professional activities of University of Delaware faculty, staff, students and alumni.
Recent books and media recognition include the following:
'Resilience Engineering'
The University of Delaware's Nii Attoh-Okine recently published a new book with Cambridge University Press, "Resilience Engineering: Models and Analysis."
Reviresco June run
UD ROTC cadets will run from New York City to Miami this month to raise awareness about veterans' affairs.
Books
Bonnie Meszaros, associate director of the Center for Economic Education and Entrepreneurship (CEEE) in the University of Delaware's Alfred Lerner College of Business and Economics, has contributed a chapter to new textbook Financial Literacy Education: Addressing Student, Business, and Government Needs by Jay Liebowitz. Meszaros co-wrote "The Changing Landscape of K-12 Personal Finance Education" with Mary Suiter, who is the manager of economic education for the Federal Reserve Bank of St. Louis as well as a graduate of the CEEE's master of arts in economics and entrepreneurship for educators (MAEEE) program.
Richard Sylves, professor emeritus of political science and international relations, has published Disaster Policy and Politics, second edition, Sage CQ Press, Thousand Oaks, California, 2015.
Media
The Colored Conventions Project, led by P. Gabrielle Foreman, Ned B. Allen Professor of English with joint appointments in the departments of History and Black American Studies, has been named one of "Five More Digital History Projects We Loved in 2015" by writer Rebecca Onion in a blog on Slate. Onion cites the work concerning conventions of African American citizens held to discuss community building, racial violence and labor equality, and to support educational projects and political goals. Foreman, faculty director of the project, notes that it was launched in an English graduate class in spring 2012 and has since gained a national profile. Foreman cited the work of doctoral students Sarah Patterson and Jim Casey as the project's visionary co-coordinators, and Clay Colmon, who heads up the grants committee. English graduate students Jordan Howell, working toward a doctorate, and Labanya Mookerjee and Denise Burgher, working toward master's degrees, lead additional committees, and other English graduate students will take on leadership roles soon. She said the project's undergraduate researchers hail from a variety of departments. The project is supported by the University of Delaware Library, a partner in the website and the "Transcribe Minutes" program, which in September 2015 announced an agreement with Gale for use of its 19th century newspapers database by the project.
A letter by Margaret Stetz, Mae and Robert Carter Professor of Women's Studies and professor of humanities, was published in The New York Times on Jan. 1. Her letter, a response to the recent agreement between the governments of Japan and South Korea to settle the issue of "comfort women" of World War II, is a reminder that this war crime involved the trafficking of children -- of girls as young as 13 and 14 -- and that it needs to be represented as such both in Japanese textbooks and in Western media. Stetz was a co-organizer of the first international academic conference on "comfort women" issues, held at Georgetown University in 1996, and co-editor of the volume Legacies of the Comfort Women of World War II (M. E. Sharpe, 2001).
UD's study abroad program is featured in the January issue of Alaska Airlines' Alaska Beyond magazine, which has an article about global citizens and quotes Lisa Chieffo, associate director of the study abroad program, and senior Will Lescas, an international relations major and Honors Program student. The article begins on page 96, with information on UD's pioneering study abroad efforts beginning on page 102.
The University's Department of Hotel, Restaurant and Institutional Management and the Marriott Courtyard Newark-University of Delaware hotel were featured in a Delaware Business Times article on Dec. 22 concerning student in the ACE Mentor Program of America learning about hotel design. The article featured a photograph of Sheryl F. Kline, department chair, and a comment from William Sullivan, hotel managing director.
To submit information to be included in For the Record, write to publicaffairs@udel.edu.
Photo by Kathy F. Atkinson