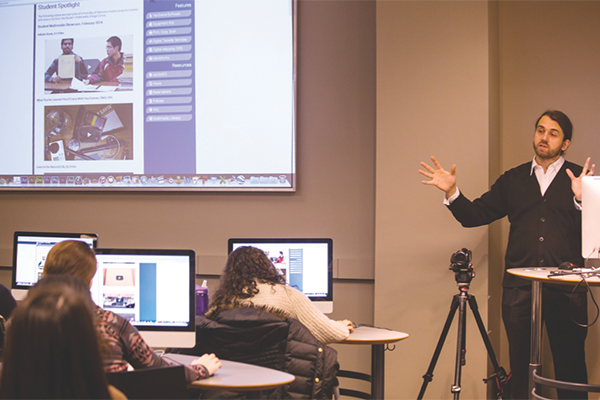 Photoshop basics
Library offers 'Adobe Photoshop: The Basics' workshop
8:39 a.m., Feb. 4, 2016--The University of Delaware Library will present a workshop on the functions of Adobe Photoshop on Thursday, Feb. 18.
Adobe Photoshop is the Swiss army knife of multimedia applications. It is useful for a number of projects such as animation, photo editing, graphic design, web design, poster design, and much more. 
June 6: UDid It! Picnic
All UD faculty and staff members are invited to attend the annual UDid It! employee appreciation picnic, set from 11 a.m.-1:30 p.m., Monday, June 6, on The Green.
2FA protects you
If you are using two-factor authentication (2FA), even if a hacker has your password, your information is probably safe.
This workshop is for those with little or no experience with Photoshop who want to learn the basics. It will cover how to crop, resize and combine images; use layers and layer masks; adjust curves, saturation and color; and export for the web or print. 
"Adobe Photoshop: The Basics" will be offered from 7-9 p.m., Thursday, Feb. 18, in Student Multimedia Design Center, Room B, on the lower level of the Morris Library.
Presenter will be Nico Carver, assistant librarian and coordinator, Student Multimedia Design Center Services, Multimedia Collections and Services Department.
The workshop is available at no charge and are open to University of Delaware faculty, staff and students. Seating is limited and registration is required. Online registration is available at this website. 
Questions regarding the workshops may be shared by calling 302-831-2432 or emailing lib-workshops@udel.edu.