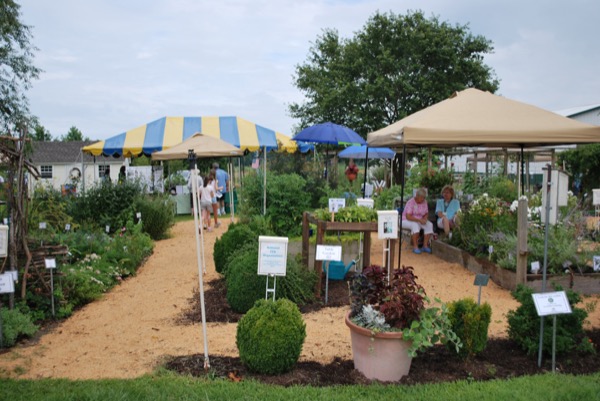 Master Gardener workshops
New Castle, Sussex counties announce spring Master Gardener workshops
1:36 p.m., Feb. 3, 2016--Delaware Cooperative Extension has announced Master Gardener workshops for the winter and spring in New Castle and Sussex counties. 
New Castle County will offer workshops for the home gardener with topics ranging from beginning vegetable gardening, beneficial insects and their role in the garden, a child-friendly bee house building workshop, as well as hummingbird gardening in Delaware, landscape weed identification and a session on growing crape myrtles, camellias and magnolias.
From graduates, faculty
As it neared time for the processional to open the University of Delaware Commencement ceremonies, graduating students and faculty members shared their feelings about what the event means to them.
Doctoral hooding
It was a day of triumph, cheers and collective relief as more than 160 students from 21 nations participated in the University of Delaware's Doctoral Hooding Convocation held Friday morning on The Green.
Most workshops, unless otherwise noted with the individual description, are held at the New Castle County Cooperative Extension Office, 461 Wyoming Road, Newark, on the University of Delaware campus.
For a complete list of New Castle County offerings, visit the New Castle County Master Gardener website. 
For more information, contact Carrie Murphy at cjmurphy@udel.edu or 302-831-COOP.
Sussex County will offer a wide variety of topics and will host a presentation and book signing in March with Arthur Tucker, internationally renowned botanist and herb expert, who will introduce his new book The Culinary Herbal.
Classes are free unless otherwise specified, and all will be held at the Elbert N. and Ann V. Carvel Research and Education Center, 16483 County Seat Highway, Georgetown, Delaware. 
Pre-register for workshops by contacting Tammy Schirmer at 302-856-2585, ext. 544, or via email at tammys@udel.edu.
To register online, visit the Sussex County Master Gardener website. 
About Master Gardeners
Master Gardeners are working volunteers and are supported by Delaware Cooperative Extension through the University of Delaware and Delaware State University Extension offices. It is Delaware Cooperative Extension's policy that no person shall be subjected to discrimination on the grounds of race, creed, color, sex, age, religion, national origin, sexual orientation, veteran or handicap status. Those who have special needs that must be accommodated should contact the office two weeks prior to the event.