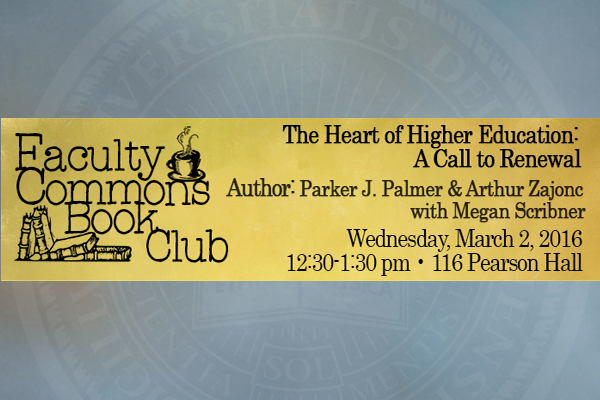 March 2: Book club discussion
Faculty Commons Book Club sets discussion on 'The Heart of Higher Education'
11:54 a.m., Feb. 10, 2016--The University of Delaware Faculty Commons Book Club will meet Wednesday, March 2, to discuss The Heart of Higher Education: A Call to Renewal Transforming the Academy through Collegial Conversations by Parker J. Palmer and Arthur Zajonc with Megan Scribner.
Limited copies of the book are available for free based upon registration courtesy of the Faculty Commons and the UD Barnes and Noble Bookstore. Participants will be contacted via email if they are eligible for a free copy. 
June 6: UDid It! Picnic
All UD faculty and staff members are invited to attend the annual UDid It! employee appreciation picnic, set from 11 a.m.-1:30 p.m., Monday, June 6, on The Green.
2FA protects you
If you are using two-factor authentication (2FA), even if a hacker has your password, your information is probably safe.
An online version of the text is also available courtesy of the UD Library. For those who prefer a printed version, the text can be purchased at the UD Bookstore with a 25 percent discount. 
The meeting for this book will be Wednesday, March 2, at 12:30 p.m. in Faculty Commons (116 Pearson Hall) with drinks and dessert provided. RSVP requested.
The authors ask readers to contemplate "what should be at the center of our teaching and our student's learning?" They discuss the philosophical argument for the need of an integrative education and address its critiques.
Join us for a thoughtful discussion led by Sophie le Blanc, doctoral student in the Department of Political Science and International Relations. 
The Faculty Commons is always looking for book club facilitators. Those who are interested in leading this discussion or sponsoring a session in the future can contact faculty-commons@udel.edu. 
For more information about these events visit the Faculty Commons website.