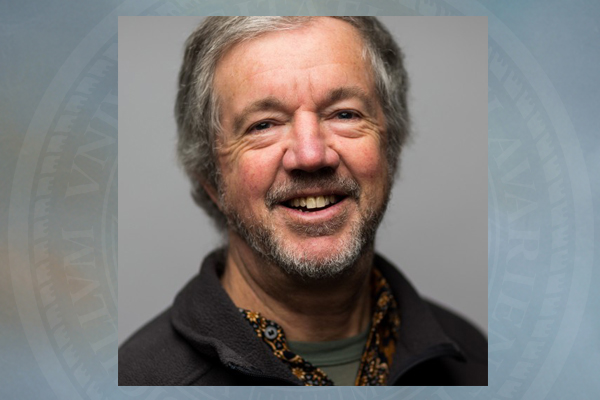 'Rising Seas and Extreme Events'
Symposium to honor Benjamin Franklin laureate in earth, environmental science
(Editor's note: This story has been updated to reflect a new deadline of March 29 for poster abstract submissions.)
10:56 a.m., Feb. 24, 2016--On Wednesday, April 20, the University of Delaware will host "Rising Seas and Extreme Events on Vulnerable Coasts," a symposium honoring UD alumnus Brian F. Atwater, a geologist with the U.S. Geological Survey and the recipient of the Franklin Institute's 2016 Benjamin Franklin Medal in Earth and Environmental Science.
The symposium, set for 8:30 a.m. to 2:30 p.m. in the Trabant University Center Multipurpose Rooms, is free and open to the public. 
Chronic wounds
UD's Millicent Sullivan and Kristi Kiick have received a $1.4 million grant from the National Institutes of Health for research that could provide a new approach to the treatment of chronic wounds.
Prof. Heck's legacy
The American Chemical Society is highlighting the legacy of the late Nobel laureate Richard Heck, the Willis F. Harrington Professor Emeritus of Chemistry at the University of Delaware with a digital tribute on its publications website.
To register for the symposium, or submit to the call for posters, click here.
Since 1824, the Franklin Institute has honored the greatest men and women of science. The endowed Benjamin Franklin Medals are given annually in the following seven science disciplines: chemistry, civil and mechanical engineering, computer and cognitive science, earth and environmental science, electrical engineering, life science, and physics.
Atwater, who earned his doctoral degree in geology from UD in 1980, was selected "for his pioneering studies of coastal sedimentary records, which revealed a history of great earthquakes and tsunamis in the Pacific Northwest over millennia and led to a vastly improved understanding of these hazards globally."
About the symposium
The "Rising Seas and Extreme Events" symposium will be held in conjunction with the Franklin Institute's Awards Week, which culminates in the Franklin Institute awards ceremony and dinner, at which gold medals will be bestowed upon Atwater and his fellow laureates. 
At the symposium, five invited speakers will discuss coastal processes and associated hazards: 
Brian F. Atwater, U.S. Geological Survey, "Early Accounts of Coastal Warping During Subduction Earthquakes."
Elizabeth Burke Watson, Academy of Natural Sciences, Drexel University, "Impacts of Sea Level Rise on Coastal Wetlands in the U.S. Northeast."
James T. Kirby, University of Delaware, "Modeling Tsunami Impacts on the Atlantic Coast of the United States."
Robert E. Kopp, Rutgers University, "Global Sea-Level Change, Past and Future."
Daria L. Nikitina, West Chester University, "Sea-Level Change in the Delaware Estuary."
An open discussion will follow the speakers, as well as poster presentations by select registrants. 
Faculty, scientists, graduate and undergraduate students at UD and outside institutions are encouraged to submit for the call for posters; deadline for poster abstract submissions is Tuesday, March 29. 
UD's College of Earth, Ocean, and Environment and Department of Geological Sciences are hosting the symposium, with support from the Delaware Environmental Institute (DENIN) and the Franklin Institute. 
"The Franklin Institute Awards is one of the most important ways we continue the strong legacy set forth by Benjamin Franklin," explained Larry Dubinski, president and CEO of the Franklin Institute. "These are some of the greatest minds and most influential pioneers of our time who are recognized here in Philadelphia for their accomplishments that will no doubt impact each and every one of us in some way, at some time. They are the Franklins of today, who will certainly help inspire the Franklins of tomorrow."
"Brian's scientific contributions have significantly improved understanding of coastal sediments and the natural disasters that affect their distribution. We are proud to celebrate his accomplishments with this symposium and even more proud to call him a UD alumnus," said Mohsen Badiey, acting dean of the College of Earth, Ocean, and Environment.
About Brian Atwater
In addition to his role with U.S. Geological Survey, Atwater is currently an affiliate professor in the Department of Earth and Space Sciences at the University of Washington in Seattle.
Atwater's early work involved studying sea-level changes and tidal marsh vegetation in the San Francisco Bay, which later transitioned into his award-winning work in earthquakes and tsunamis. His current research focuses on geophysical sciences and natural hazards.
He is the author of "The Orphan Tsunami of 1700" (2005), a monograph on Japanese clues to the 1700 Cascadia tsunami. His other publications include public-safety booklets on tsunami survival in Chile and Indonesia, along with testimonies from tsunami eyewitnesses in the Middle East.
Atwater is a member of the National Academy of Sciences and a fellow of the American Geophysical Union and the Geological Society of America. Among his other career accolades, Atwater was a Fulbright scholar in Indonesia from 2009 to 2011, and was named one of the 100 most influential people in 2005 by Time magazine.
At UD, he is also a member of the Dean's Advisory Council for the College of Earth, Ocean, and Environment.
Photo courtesy of the University of Washington