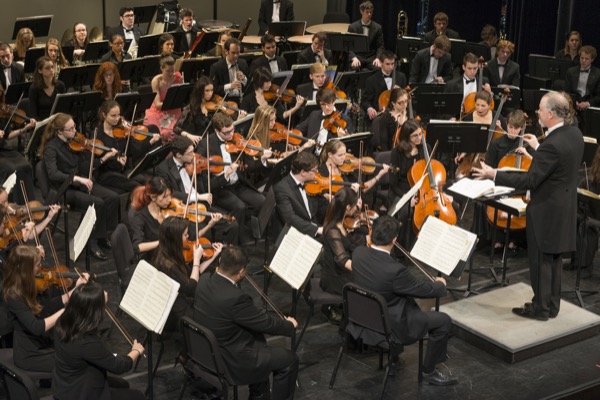 Dec. 8-16: Holiday music
Department of Music offers festive programming for the holiday season
10:14 a.m., Dec. 7, 2015--The University of Delaware Department of Music has a full schedule of festive programming this year to get the community in the holiday spirit. Both student and faculty musicians lend their talents to making the holiday season that much brighter. 
Collegium Musicum, directed by Russell Murray Jr., professor and chair of the music department, will perform at 8 p.m., Tuesday, Dec. 8, at Gore Recital Hall in the Roselle Center for the Arts.
June 5: Blue Hen 5K
University of Delaware graduates planning to attend Alumni Weekend are encouraged to register for the annual Blue Hen 5K walk and run, which will be held Sunday morning, June 5.
June 6-9: Food and culture series
The 20th annual June Lecture Series at the Osher Lifelong Learning Institute at UD in Wilmington will be held June 6-9. Titled 'June a la Carte,' this year's program focuses on great political documents, feminism, world politics and a Newark cuisine sampler.
The Wind Ensemble, directed by Chad Nicholson, associate professor of music, will perform winter selections in its "Everything Flows" concert at 8 p.m., Wednesday, Dec. 9, at Puglisi Orchestra Hall in the Roselle Center. 
The acclaimed composer Ingrid Stölzel believes that music is in constant flux. This program flows through many works representing the changing styles of the wind band genre, including Stölzel's Panta Rhei (Everything Flows), along with the seminal Vaughan Williams work Toccata Marziale, and a new piece by Frank Ticheli called Dancing on Water.
The Symphony Orchestra, directed by James Allen Anderson, associate professor of music, will hold its concert at 8 p.m., Friday, Dec. 11, at Puglisi Orchestra Hall.
The concert is titled "Blue … like the sky" and will feature faculty artist Christopher Nichols on clarinet.
The program includes Blue Cathedral by Jennifer Higdon, Clarinet Concerto No. 2 in F Minor by Bernhard Henrik Crusell and Symphony No. 2 in D Major by Johannes Brahms.
Music for a While: Carols for the University, a free lunchtime organ concert of carols, will be held at 12:30 p.m., Wednesday, Dec. 16, at Bayard Sharp Hall. 
The concert, a longstanding holiday tradition, will feature David Herman, Trustees Distinguished Professor Emeritus of Music, on the Jefferson Pipe Organ. 
"I enjoy when our organ has the opportunity to accompany group singing, something it normally does not have the chance to do," Herman said.
For ticketing and other event information, see the website.
Article by Michelle Rind