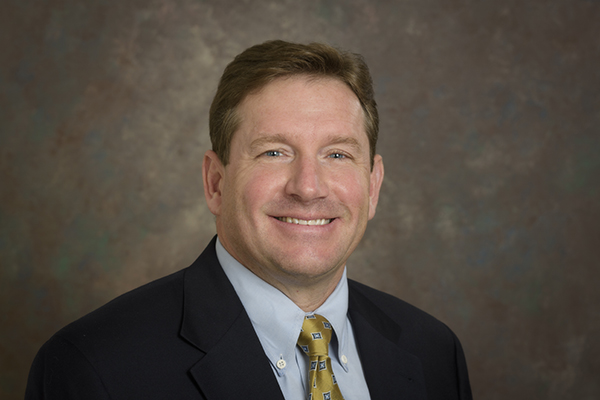 Integrated photonics
UD is part of new DOD Manufacturing Innovation Institute
8:54 a.m., Aug. 4, 2015--The University of Delaware is part of a consortium selected by the Department of Defense to receive $610 million in public-private funding to help strengthen high-tech U.S.-based manufacturing.
Led by the Research Foundation for the State University of New York (RF SUNY), the new American Institute for Manufacturing Integrated Photonics (AIM Photonics) includes 124 companies, nonprofits and academic institutions.
Chronic wounds
UD's Millicent Sullivan and Kristi Kiick have received a $1.4 million grant from the National Institutes of Health for research that could provide a new approach to the treatment of chronic wounds.
Prof. Heck's legacy
The American Chemical Society is highlighting the legacy of the late Nobel laureate Richard Heck, the Willis F. Harrington Professor Emeritus of Chemistry at the University of Delaware with a digital tribute on its publications website.
The effort at UD will be directed by Dennis Prather, College of Engineering Alumni Distinguished Professor.
Establishment of the institute, which is aimed at securing U.S. leadership in manufacturing integrated photonics, was announced by Vice President Joe Biden in Rochester, New York, on July 27.
Photonics is the science of using and controlling photons — the smallest unit of light — to convey information and images. Just as integrated electronic circuits allowed for advanced processing in computers and cell phones, integrated photonic components can pack even more processing power into a single chip, creating new possibilities for computing and communications.
The technology has the potential to revolutionize long-haul communications, generate significant energy savings at high-performing data centers, dramatically advance medical technology and substantially improve security operations across the entire spectrum of land, air, sea, space and cyber-based platforms.
"UD's selection to be part of this major new initiative is a testament to the strength of our photonics program and to Dennis Prather's expertise and reputation," said Babatunde Ogunnaike, dean of the College of Engineering. 
"He is a nationally known leader in the area of radio-frequency photonic elements and their integration into imaging, communications and radar systems for security applications."
In announcing the award, Biden, a UD alumnus, said the U.S. needs to do two things to keep its edge: build the most modern infrastructure in the world and have the most skilled workforce in the world.
"That's what this institute is going to be about — both of those things," he added.
Headquartered in Rochester, New York, the long-time home of optical technology pioneer Eastman Kodak, the new manufacturing institute will build on the area's legacy of leading optical and photonics technology capabilities.
New York Gov. Andrew Cuomo, who spoke to an audience of about 200 at the announcement, said, "You've gone from making Brownie cameras to lenses that are now mapping the far side of Pluto."
The photonics consortium includes 55 companies, 20 universities, 33 community colleges, 16 non-profit organizations and 20 states. 
"Being part of this group is like being on the Olympic team of engineering," Prather said. "I'm pretty excited about brainstorming and mingling with them."
"My one regret is that I didn't get a selfie with Joe Biden in Rochester," he added. "Maybe we can get him back to the UD campus for that."
About the program
The new photonics institute is the sixth of nine announced as part of the National Network of Manufacturing Institutes (NNMI). NNMI consists of linked Institutes for Manufacturing Innovation with common goals but unique concentrations. The initial five institutes focus on additive manufacturing, digital design, lightweight technology, semiconductors and polymer composites.
As sustainable manufacturing innovation hubs, the institutes are charged with:
developing advanced manufacturing technologies that will "lift all ships" by creating, showcasing, and deploying new capabilities that can increase commercial productivity; 
helping businesses that otherwise couldn't invest in advanced manufacturing research by creating a proving ground for cutting-edge technology; and 
building a pipeline of talent that can support advanced manufacturing. 
Bridging the gap between applied research and product development, the institutes bring together companies, universities, other academic and training institutions and federal agencies to co-invest in key emerging technology areas that can encourage investment and production in the U.S.
Article by Diane Kukich
Photo by Kathy F. Atkinson